Man Pulls Out A Gun During A Church Service In Nashville The Pastor Saves The Day With His Bare Hands (Video)
The lives of more than a dozen people were saved after a man carrying a gun went rogue in a Nashville church during service before a pastor gained control and averted danger on Sunday, officials said.
A quick-thinking Pastor at Nashville Light Mission Pentecostal Church stopped a would-be murderer, 26-year-old, Dezire Baganda, in his tracks.
CCTV cameras catch the entire thing on camera. Watch as Mr. Baganda walks up to the pew raising a gun around and threatening the congregation.
Mr. Baganda watches as the pastor appears to be leaving, only to turn around and tackle him and his weapon to the ground.
The congregation quickly stepped in and helped the pastor wrestle the gun away.
Video below:
Incredible video! Nashville Light Mission Pentecostal Church pastor tackles man who pulls a gun during Sunday service. @FOXNashville pic.twitter.com/fBYnqSmlKl

— Jackie DelPilar FOX17 (@jsdelpilar) November 8, 2021
No shots were fired and no person was injured at the scene of a crime, the Metro Nashville Police Department said in a tweet.
The armed man has been identified as 26-year-old Dezire Baganda who is now facing a total of 57 charges of felony and aggravated assault. The Nashville police department has issued 42 new warrants, it said in a tweet.
Dezire Baganda, the man accused of pulling a gun during Sunday's service @ Nashville Light Mission Pentecostal Church, is now facing a total of 57 cts of felony agg assault; 42 new warrants were issued today. No shots were fired; a pastor tackled Baganda & held him for officers. pic.twitter.com/q0Pctqnp9D

— Metro Nashville PD (@MNPDNashville) November 9, 2021
The pastor who jumped to the defence of all the members attending the service has been identified as Ezekiel Ndikumana, the report said.
In a translated statement, the pastor said: "I am very happy that I got to him first before he was able to shoot and hurt any of my members because they are my family."
Mr. Ndikumana said that he was even happier after the gun was out of the suspect's hand, Tennessean reported.
The pastor told the police that the accused man is not a member of the church but has attended there previously, according to the report.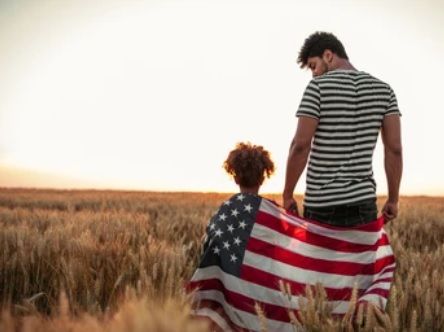 Mark Van der Veen offers some of the most analytical and insightful writings on politics. He regularly opines on the motives and political calculations of politicians and candidates, and whether or not their strategy will work. Van der Veen offers a contrast to many on this list by sticking mainly to a fact-based style of writing that is generally combative with opposing ideologies.