Just Released Dashcam Video Shows New Mexico Cop Killed By AR-15 Toting Drug Dealer
Officials with the New Mexico State Police gave more details about the fatal shooting of an officer in February.
On February 4 New Mexico State Police officer Darian Jarrott initiated a traffic stop on a white Chevrolet pickup on Interstate 10 eastbound, near mile marker 102 east of Deming, New Mexico.
During the traffic stop, Jarrott asked the driver, identified as 39-year-old Omar Felix Cueva of Deming to exit the vehicle.
Cueva exited the driver's side holding an AR-15-style rifle and fired at least one shot at officer Jarrott as he was walking to the rear of the vehicle.
Officer Jarrott ducked and fell onto his back as Cueva ran around the back of the pickup toward officer Jarrott.
Cueva fired several more rounds at Jarrott who was struck by gunfire and killed.
As Cueva ran toward the front of the truck on the passenger's side, he shot Jarrott point-blank in the back of the head.
New Mexico police department just released this dashcam and bodycam video from Officer Jarrott.
Warning Graphic Video:

** (Disclaimer: This video content is intended for educational and informational purposes only) **
As Cueva fled eastbound on Interstate 10, law enforcement officers from the Las Cruces Police Department (LCPD), the Dona Ana County Sheriff's Office (DASO), and U.S. Border Patrol (USBP) assisted New Mexico State Police with the pursuit. Near the Picacho exit on Interstate 10, (near mile marker 135), NMSP officers successfully utilized tire deflation devices on Cueva's pickup. Cueva continued to flee east on Interstate 10. Various law enforcement officers engaged Cueva in gunfire as he fled. DASO Deputy Jerod Huston fired rounds from his department issued rifle near the mile marker 136. DASO Deputy John Signore fired at Cueva near the mile marker 138 eastbound. Near mile marker 139, USBP Agent Oscar Delgado fired one round at Cueva as he passed. LCPD Officer Adrian De La Garza then utilized a Pursuit Intervention Technique (PIT) maneuver near mile marker 140.
Prior to the pickup coming to a stop, Cueva exited the pickup armed with a firearm and shot multiple rounds towards the officers and deputies. LCPD Officer Adrian De La Garza and DASO Deputies Diego Herrera and Obed Marte returned fire towards Cueva, who was struck several times by gunfire. Officer De La Garza was struck by gunfire and was airlifted to a trauma hospital in Texas where he was treated and released for non-life-threatening injuries. Officers rendered aid to Cueva until emergency medical personnel arrived on scene. Cueva sustained fatal injuries and was pronounced deceased on scene by the Office of Medical Investigator. This investigation is active and being led by the New Mexico State Police Investigations Bureau.
This is the video when they catch back up to Cueva:
this is the video when they catch back up to the guy pic.twitter.com/MLKSeouciX

— anthxny.187 (@anthxny_187) April 11, 2021
Cueva was described as a "violent criminal" who died in a shootout with numerous law enforcement agencies after gunning down a New Mexico State Police Officer.
Authorities released a mugshot of 39-year-old Omar Felix Cueva, whom the state police chief indicated had a "violent criminal history that included drug trafficking and other felonies" in California.
A state police official released lengthy list of Cueva's convictions. It showed his first arrest at age 13 for vandalism, repeated drug possession in his teens, and drug trafficking at 21, culminating in possession with intent to distribute crystal meth at age 29.
The complete list of crimes for which he was found guilty included:
06/1994 Vandalism
06/2000 Possession of a controlled substance
09/2001 Possession of Controlled substance
10/2002 Importation of a controlled substance
4/2004 Importation of Cocaine
8/2006 Fictitious Check, False check, Burglary
3/2007 Probation Violation
3/2008 Import of a controlled substance
9/2010 Possession with intent of Crystal Meth or ICE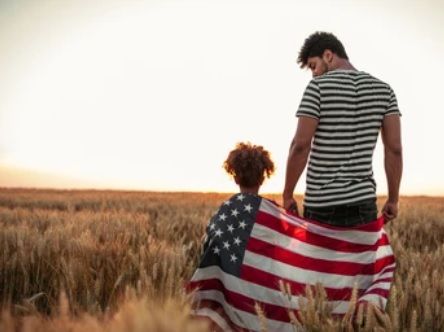 Mark Van der Veen offers some of the most analytical and insightful writings on politics. He regularly opines on the motives and political calculations of politicians and candidates, and whether or not their strategy will work. Van der Veen offers a contrast to many on this list by sticking mainly to a fact-based style of writing that is generally combative with opposing ideologies.