Joe Biden Calls the President Of Poland An 'Ambassador' – President Andrzej Duda Stares At Him Without Even Blinking (Video)
President Andrzej Duda, who clearly preferred former U.S. President Donald Trump to Biden, was set to welcome his American counterpart upon Air Force One's arrival in Rzeszow, a city some 70 kilometers (45 miles) from the border with Ukraine.
But Duda arrived late due to a technical problem with his own plane, which had to make an emergency landing in Warsaw. The delay forced Biden to change his schedule and to meet before a briefing on the humanitarian crisis facing Ukrainians with American soldiers who are serving alongside Polish troops on NATO's eastern flank.
They finally meet when Joe Biden went to see the American soldiers stationed in Podkarpacie, – in the company of President Andrzej Duda – with representatives of non-governmental organizations involved in supporting Ukrainians fleeing the war.
They did a joint press conference and Biden again made a show and called the President of Poland ambassador:
"As you and I have spoken before, Mr. Ambassador," Biden said to Polish President Andrzej Duda. "Excuse me, Mr. President."
The situation was pretty uncomfortable and the Polish President starred at Biden for a few moments without even blinking!
Video below:
On Friday, the US president will fly to Warsaw, where he will continue his visit on Saturday. On this day, among others, the meeting of the American president with President Duda at the Presidential Palace. It will begin around noon with the welcome of the US leader to the Presidential Palace Courtyard, followed by face-to-face talks by the presidents, followed by bilateral talks by the delegation. A meeting between the presidents and the media is also planned. In the afternoon, Biden will deliver a speech in the courtyard of the Royal Castle.
OPINION: This article contains commentary which reflects the author's opinion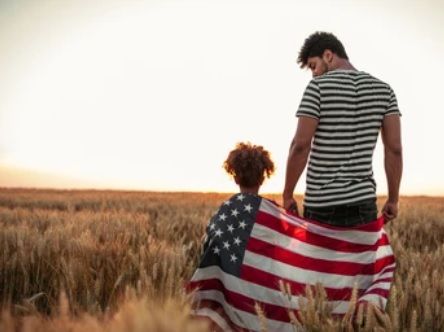 Mark Van der Veen offers some of the most analytical and insightful writings on politics. He regularly opines on the motives and political calculations of politicians and candidates, and whether or not their strategy will work. Van der Veen offers a contrast to many on this list by sticking mainly to a fact-based style of writing that is generally combative with opposing ideologies.