iPhone Pic Of Hunter Biden Leaked, And One Photo Creates Huge Mess For Joe And His Attacks On The Second Amendment
Hunter Biden struggles with addiction led to his 2017 divorce from Kathleen Buhle, was discharged from the US Navy Reserve three years earlier after testing positive for cocaine.
Just weeks before illegally buying the weapon, Biden's lover, Hallie Biden, the widow of his late brother Beau Biden, tossed the gun into a supermarket garbage can, setting off a Secret Service and FBI probe in which no charges were filed, Radar Online reported.
The new leak is tied to more than 30 gigabytes of photos, videos and messages from Hunter Biden's iPhone over a four-month span between October 2018 and February 2019, Radar Online reported.
"Hunter is in a compromising position that will rock Washington, DC," one source close to the matter told the outlet.
The photos and footage showing Hunter Biden aiming the weapon at a camera at one point comes amid a rash of mass shootings throughout the US, including at least 11 on Saturday and Sunday alone that left at least 15 people dead and 61 injured, data shows.
Photos below:
These damming photos of Hunter holding an illegal gun comes just as Joe Biden declared war on millions of law-abiding American gun owners last Thursday night, a dramatic escalation in the anti-constitutional authoritarianism that has marked his brief but catastrophic tenure as the nation's leader as he took direct aim at the Second Amendment.
With his approval ratings in freefall, Democrats facing the loss of one-party rule, and no end in sight to record-high gas and food prices, Biden went big by exploiting the tragic and unthinkable slaughter of 19 schoolchildren to grasp at the left's Holy Grail of the disarmament of their political enemies.
Biden has now upped the ante against the 70 + million Americans who voted for former President Donald J. Trump whom he has demonized from day one as well as every other law-abiding person who now finds themselves equated with a psychotic child murderer as the Democratic Party's pursuit of permanent power enters uncharted waters.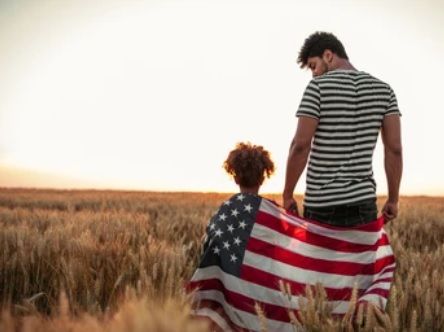 Mark Van der Veen offers some of the most analytical and insightful writings on politics. He regularly opines on the motives and political calculations of politicians and candidates, and whether or not their strategy will work. Van der Veen offers a contrast to many on this list by sticking mainly to a fact-based style of writing that is generally combative with opposing ideologies.