Horrific Audio Confessions: Woke Transgender Influencer And A Democrat Activist Repeatedly Raped His Own Demented Mother
Left-wing transgender influencer and a Democratic Party activist Chris Chan is facing fierce backlash after boasting about raping his 80-year-old mother, who is believed to be suffering from dementia.
Virginia police have served a protective order against Chris Chan, now known as Christine Chandler, after the publication of audio and text messages that feature him discussing sexually abusing his own mom.
In a disturbing audio recording, Chandler appears to admit to having repeated sexual intercourse with his mother since June of this year. At one point Chandler boasts: "We've been doing it every third night and the first night was on June 27".
He goes on to say that he approached his mother, Barbara Chandler, "with care and caution" in "a timed approach" that "just branched out slow and steady" to let Barbara "make the first move, and she wanted to do it."
Audio below:

Additionally, leaked text messages between Chris-Chan and the investigator seem to corroborate the audio.
Images below:

After the viral post was made on Kiwi Farms, a YouTuber named Dillin Thomas claims that he contacted Chandler to ascertain if the report was true. "I told Chris I wouldn't make this info public but it is eating away at me," wrote Thomas. "I asked Chris if he f**ked his mom earlier and her [sic] said it was true." In screen shots posted to Twitter by Thomas, Chandler appears to have written, "I will trust you with the simple answer" and asked Thomas not to post the response before adding, "Yes".
I told Chris that I wouldn't make this info public but it is eating away at me. I know that he will not trust me after this but I don't care. I asked Chris if he fucked his mom earlier and her said it was true. pic.twitter.com/m7MsQYTvh5

— Dillin Thomas (DHT) (@DHTDillinThomas) July 30, 2021
Christine Weston "Chris" Chandler, 39, better known online as CwcvillGaurdian or popularly known as Chris Chan.
The American YouTuber became popular after creating the Sonichu web-series.
The 39-year-old originally identified as a male but over the years went on to discover her identity as a transgender woman. He began his career online in 2000, when he uploaded his comic web series to his website.
Since then, he has been trolled online for creating a controversial comic and for his inappropriate behavior, but this is just too much.
Since coming out as trans, however, much of Chris-Chan's activity has centered around politics. Now a prominent LGBT- and Democrat voice on the internet, he frequently appears in viral anti-Trump social media posts as well as in media covering left-wing events.
After Donald Trump was elected president in 2016, Christian tweeted: "Pray for Trump and Pence's Deaths to happen before January, 2017."
Pray for Trump and Pence's Deaths to happen before January, 2017.https://t.co/dBMGx9fZ5t

— Chris Chan Sonichu/CPU Blue Heart (@CWCSonichu) November 10, 2016
At some point in 2018, Chris-Chan began to identify with the loosely organized left-wing group Antifa!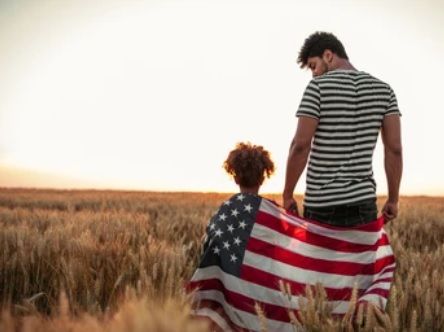 Mark Van der Veen offers some of the most analytical and insightful writings on politics. He regularly opines on the motives and political calculations of politicians and candidates, and whether or not their strategy will work. Van der Veen offers a contrast to many on this list by sticking mainly to a fact-based style of writing that is generally combative with opposing ideologies.