Breaking Video: Man Tries To "Take Down" Plane – The Passengers Serve Him Instant Justice
Social media video shows passengers helping get control of the man on Flight 1730 Friday night.
A video from the incident on Saturday morning shows passengers scrambling to restrain the man during his attempt to open the cabin door mid-flight.
The man had repeatedly shouted that he would "take the plane down" and assaulted two female flight attendants, a spokesperson for Oklahoma City Police Department told Insider.
At one point, flight attendants called for able-bodied men on the flight to come help subdue the passenger.
"Thanks to the crew and passengers of Delta Flight 1730 (LAX to ATL) who assisted in detaining an unruly passenger as the flight diverted to Oklahoma City (OKC)," the spokesperson said in a statement. "The aircraft landed without incident and the passenger was removed by law enforcement. We apologize to our customers for the delay and any additional inconvenience this caused."
Video from the incident below: (Warning: User's handle has graphic language)
Someone tried hijacking our plane from LAX to ATL pic.twitter.com/fkPDPR60hu

— AB (@alifuckingburns) June 12, 2021
Another video:
A man tried to crash a flight between Los Angeles to Atlanta by forcibly opening the door. He was quickly restrained by fast-acting passengers. pic.twitter.com/roeosNvUOe

— Ian Miles Cheong (@stillgray) June 12, 2021
A Delta spokesperson confirmed the incident happened on Flight 1730 from Los Angeles to Atlanta.
The spokesperson said that the passenger was involved in some earlier issue on the flight, but did not immediately know what sparked the fight or who the passenger was fighting with.
Despite some social media posts suggesting the passenger may have tried opening the plane door or that it was an attempted hijacking, the Delta spokesperson said that was never the case.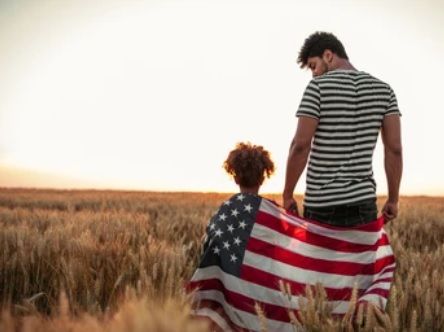 Mark Van der Veen offers some of the most analytical and insightful writings on politics. He regularly opines on the motives and political calculations of politicians and candidates, and whether or not their strategy will work. Van der Veen offers a contrast to many on this list by sticking mainly to a fact-based style of writing that is generally combative with opposing ideologies.