B Grade Actor – Clinton Cries And Reads The Speech She Would've Given If She Defeated Donald Trump In The 2016 Election (Video)
Former secretary of state and Democratic presidential candidate Hillary Clinton is sharing the speech she would have given five years ago had she defeated Donald Trump in the 2016 election.
Clinton spoke to NBC's Willie Geist about her decision to unveil the speech for an upcoming MasterClass program on the power of resilience. Clinton's 2016 defeat was surprising to many political observers, and it was to that point that Clinton reminded Geist she didn't have a concession speech ready until the day after Election Day.
'In this lesson, I'm going to face one of my most public defeats head-on by sharing with you the speech I had hoped to deliver if I had won the 2016 election,' Clinton says in the video before launching into the speech.
'I've never shared this with anybody. I've never read this out loud. But it helps to encapsulate who I am, what I believe in, and what my hopes were for the kind of country that I want for my grandchildren, and that I want for the world, that I believe in that is America at its best.'
'My fellow Americans, today you sent a message to the whole world,' she begins, sharing what she would have read to the world. 'Our values endure. Our democracy stands strong. And our motto remains: e pluribus unum. Out of many, one.'
'We will not be defined only by our differences,' Clinton continues in the speech. 'We will not be an us versus them country. The American dream is big enough for everyone. Through a long, hard campaign, we were challenged to choose between two very different visions for America. How we grow together, how we live together, and how we face a world full of peril and promise together.'
'Fundamentally, this election challenged us to decide what it means to be an American in the 21st century. And for reaching for a unity, decency, and what President Lincoln called 'the better angels of our nature.' We met that challenge.'
Video below:
Should I make this my new ringtone? pic.twitter.com/Q7vTVfrloQ

— Jewish Deplorable (@TrumpJew2) December 8, 2021
Her acting is good for a B-grade actor!
The former Democratic nominee became tearful as she talked about her mother, Dorothy Rodham, who died in 2011. Clinton has said she had a difficult childhood.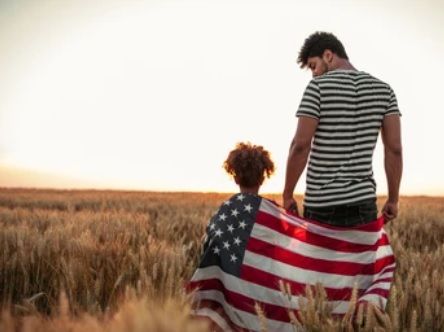 Mark Van der Veen offers some of the most analytical and insightful writings on politics. He regularly opines on the motives and political calculations of politicians and candidates, and whether or not their strategy will work. Van der Veen offers a contrast to many on this list by sticking mainly to a fact-based style of writing that is generally combative with opposing ideologies.