Woman Takes Husband's Guns, Turns Them In – What She Didn't Expect Was The Police's Reaction
A woman allegedly found herself living in constant fear due to her husband's abusive behavior.
According to an arrest affidavit, Joseph Irby of Lakeland followed his estranged wife, Courtney Taylor Irby, as she left the courthouse before repeatedly rear-ending the back of her car with his own vehicle. He then went on a relentless tirade, angrily screaming at her in rage over their divorce proceedings.
Instead of leaving the legal process up to the justice system, Courtney decided that her husband shouldn't have the right to his property anymore. Using the excuse that she was afraid of her soon-to-be ex-husband, she broke into his apartment and took his handgun and rifle before driving them over to the Lakeland Police Department. However, once she proudly handed over her estranged husband's legally-owned guns, she couldn't believe the authorities' response.
According to The Washington Post, Courtney was immediately arrested and charged with grand theft of a firearm and armed burglary when she admitted to breaking into her estranged husband's home and stealing his guns. She subsequently spent six days in jail before she was granted bond.
"So are you telling me that you committed an armed burglary?" the officer asked.
"Yes, I am, but he wasn't going to turn them in, so I am doing it," she told him.
After officers reached out to Joseph, who was still at the Polk County Jail, he confirmed that he wanted to press charges against Courtney for stealing his weapons. She told the police officer that she wanted to hand in his guns because she didn't think he would do it himself.
"The police officer asked if she had taken her husband's firearms without his permission. When she replied yes, he told her that she was confessing to a crime," Lakeland Police Department told HuffPost.
The police have argued that the situation is unwinnable. On one hand, there is a woman who believes that her safety is at risk. On the other hand, it doesn't give her the right to break into someone's home and take their property.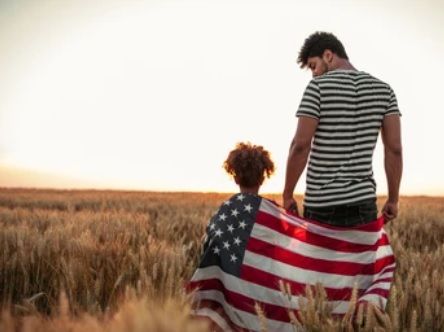 Mark Van der Veen offers some of the most analytical and insightful writings on politics. He regularly opines on the motives and political calculations of politicians and candidates, and whether or not their strategy will work. Van der Veen offers a contrast to many on this list by sticking mainly to a fact-based style of writing that is generally combative with opposing ideologies.