Video: Biden Glitches Out – Joe Appears to Confuse Airline Mask Mandates With "Title 42"
Joe Biden is a confused old man who has absolutely no business being in the White House.
Today, a reporter asked the president about his policy to end Title 42, which would allow illegal immigrants to flood into the country at an unprecedented rate.
Biden glitches out and responds by talking about the mask mandate on airplanes.
Reporter: On Title 42, sir, are you considering delaying lifting Title 42?

Biden: No, what I'm considering is continuing to hear from my, my- uh, first of all there's gonna be an appeal by the Justice Department. Because, as a matter of principle, we wanna be in a position where, if in fact, it is strongly concluded by the scientists that we NEED to have Title 42 that we be able to do that. But there has been no decision on extending Title 42.
Video below:
Title 42 is a Trump-era public health order issued by the CDC that has enabled U.S. authorities to turn back most migrants, including people seeking asylum from so-called "persecution."
The Justice Department is looking into appealing the ruling to end mask mandates on planes. But, there has been no ruling to appeal when it comes to the southern border and Title 42.
What the heck is he even talking about?
This man is not well.
Biden's statement on this gaffe:
"I want to clarify that, in comments at the conclusion of my remarks this morning, I was referring to the CDC's mask mandate and there is no Department of Justice action on Title 42."
OPINION: This article contains commentary which reflects the author's opinion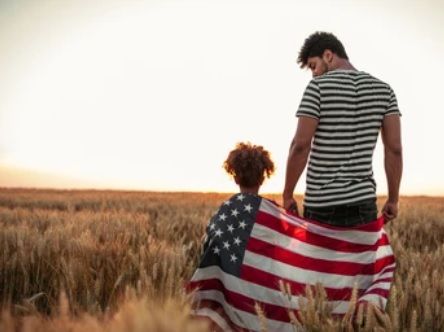 Mark Van der Veen offers some of the most analytical and insightful writings on politics. He regularly opines on the motives and political calculations of politicians and candidates, and whether or not their strategy will work. Van der Veen offers a contrast to many on this list by sticking mainly to a fact-based style of writing that is generally combative with opposing ideologies.