The Afghan National TV Is Broadcasting Parades Of Taliban's Suicide Attackers, Car Bombs, Barrel Bombs, Vest Explosives (Video)
Taliban fighters have stood aboard captured Humvees as they prepared for a parade of plundered US military hardware in their southern Afghan heartland.
A long line of green vehicles sat in single file on Wednesday on a highway outside Afghanistan's second-biggest city, Kandahar, many with white-and-black Taliban flags attached to aerials, according to an AFP journalist.
Fighters manned the controls of the multi-purpose trucks – used by US, Nato and Afghan forces during Afghanistan's 20 years of war – while others clambered over the vehicles at Ayno Maina, a town on the outskirts of the city.
Videos below:
US taxpayer dollars at work as Talibans are on parade with US humvees. pic.twitter.com/ZQgUzJqFn9

— ماك🧢מאק (@beingrealmac) September 2, 2021
But like that wasn't enough so the Taliban decided to show what's Biden's legacy and how they will make the world unsafe again!
A squad of Taliban suicide bombers was seen marching with the flag. Not only this, the commando unit of the Taliban also performed martial arts like the terrorists of Hamas and ISIS.
Car bombs, barrel bombs, and suicide vests are shown!
The Taliban militants also demonstrated car bombs, barrel bombs and suicide vests during this period. The terrorists put thousands of kilograms of explosives inside the car and gave it the form of a car bomb. At the same time, by placing barrel bombs and suicide vests on open trucks, he showed his power to the whole world. Not only this, the Taliban also showed off communication devices, wireless sets, heavy machine guns, medium machine guns, and rifles like M4.
Video below:
This is National TV of Afghanistan, broadcasting parades of Taliban's Suicide attackers, Car bombs, barrel bombs, vest explosives. pic.twitter.com/BnRczQQ4Xy

— Tajuden Soroush (@TajudenSoroush) September 2, 2021
The event was telecast on Radio Television Afghanistan (RTA), a public broadcaster of Afghanistan.
The Taliban commentator said that the weapons would be used against invaders and their puppets in defense of independence and dear country.
In another video shared by Iranian journalist Tajuden Soroush, Taliban fighters were seen impressing the elderly Mujahideen leaders of the Taliban with their Karate skills.
Video below:
This is not ISIS, this is Taliban on National TV of Afghanistan. pic.twitter.com/663rhtzUNw

— Tajuden Soroush (@TajudenSoroush) September 2, 2021
This means that the Taliban are openly telling the world to get ready for new terror attacks!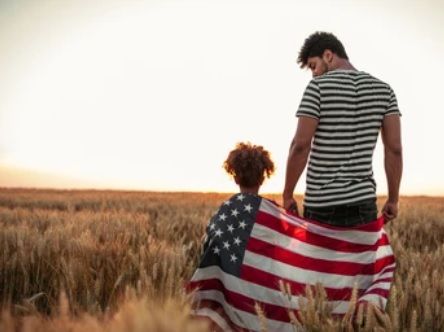 Mark Van der Veen offers some of the most analytical and insightful writings on politics. He regularly opines on the motives and political calculations of politicians and candidates, and whether or not their strategy will work. Van der Veen offers a contrast to many on this list by sticking mainly to a fact-based style of writing that is generally combative with opposing ideologies.