Texas School Shooter's Cryptic Texts To A Stranger Before Killing 21: Got a lil secret, I'm about to…
The 18-year-old gunman who allegedly shot and killed 19 school children and two adults at a Texas elementary school cryptically messaged a stranger "I'm about to" just hours before he opened fire on the children.
Salvador Ramos was identified as the suspect in the mass shooting at Robb Elementary School in Uvalde on Tuesday, Texas Gov. Greg Abbott said. He was killed by police after the shooting.
He was using an account with the username "salv8dor_", which was taken down shortly after that shooter was identified as Salvador Ramos.
The Instagram account which is believed to be of the shooter contained photos of firearms and a mirror selfie of himself. The account also shared a photo of two rifles and tagged another person in the post.
The user, @epnupues, said she did not know Ramos at all. He tagged her in the gun photo and messaged her that he "got a lil secret". The Instagram user asked him why he tagged her in the pic of the rifles, adding that she was scared.
"You gonna repost my gun pics," @sal8dor_ direct messaged the girl on May 12.
"what your guns gotta do with me," she replied on Friday.
"Just wanted to tag you," he said back.
Then at 5:43 am Tuesday @salv8dor_ messaged her "I'm about to".
The girl asked "about to what" to which he answered, "I'll tell you before 11."
He said he'd text her in an hour and urged her to respond.
"I got a lil secret I wanna tell u," he messaged with a smiley face emoji covering its mouth.
He never told the girl his secret. His last message at 9:16 a.m. was "Ima air out".
HERE'S HIS LAST INSTAGRAM CHAT: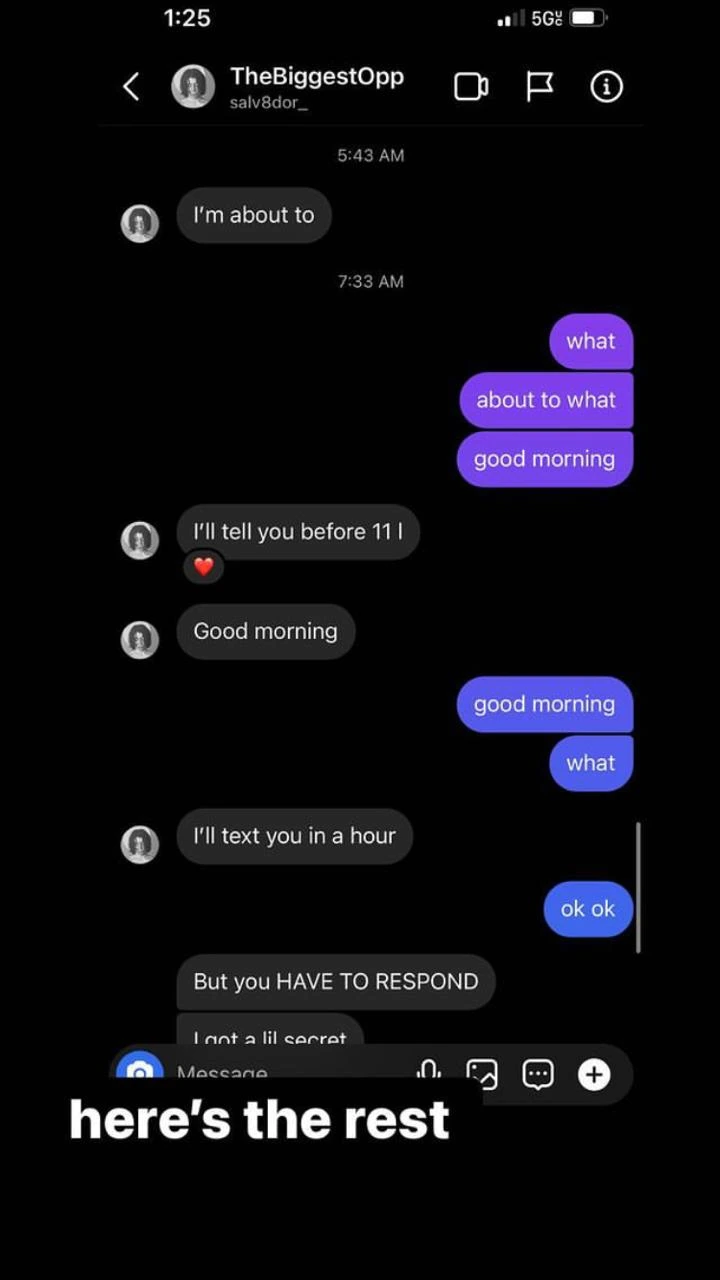 According to the Spanish site TN.com.ar
Four days before committing the massacre, the 18-year-old posted an image of two long weapons on his Instagram and tagged the user @epnupues, whom he did not know.

Minutes after the attack, the Instagram user posted a conversation with the killer. In the talk, Ramos warned him to answer him within an hour because he was going to tell him a secret.
The account's single grid post features three photos — a mirror selfie of Ramos in a sweatshirt, a grainy black-and-white close-up of his face, and a first-person shot of a person holding a firearm magazine in their lap.
The same account shared a photo of two rifles laying side-by-side to its stories. The account tagged another user in the photo.
Salvador Romas posted these photos online before his shooting:
Ramos, who attended the town's high school, reportedly shot his grandmother before driving to the school armed with a handgun and possibly rifle, Abbott said.
A manager at a Wendy's in Uvalde told The New York Times the Ramos worked there for a year and quit about a month ago.
He "went out of the way to keep by himself," Mendez. The manager then pointed to two workers: "You know how my guys talk to each other and are friendly? He wasn't like that. No one really knew him."
The teenage gunman had hinted on social media that an attack could be coming, according to state senator Roland Gutierrez, citing state police.
Officers were also examining whether he made statements online alluding to the attack in the hours before the assault, a law enforcement official said.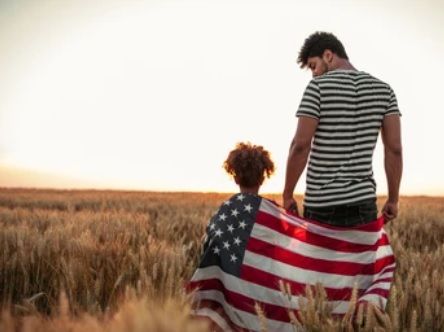 Mark Van der Veen offers some of the most analytical and insightful writings on politics. He regularly opines on the motives and political calculations of politicians and candidates, and whether or not their strategy will work. Van der Veen offers a contrast to many on this list by sticking mainly to a fact-based style of writing that is generally combative with opposing ideologies.