Screenshots: Jordan Neely The Man That Was Put In A Deadly Chokehold In The NYC Subway Has Been Racially Terrorizing Subway Riders For Ages Almost Murder Someone By Pushing Him Onto The Tracks
The death of a subway rider who was put into a chokehold by a former Marine on the train has been ruled a homicide and now activists are calling for charges to be filed.
They have planned a protest outside the Manhattan District Attorney's Office on Thursday.
Jordan Neely, 30, died from compression of the neck, the city's medical examiner determined Wednesday.
Neely is recognizable to some New Yorkers as a Michael Jackson impersonator who regularly danced in the Times Square transit hub. On Monday afternoon, he was yelling and pacing back and forth on an F train in Manhattan, witnesses and police said, when he was restrained by at least three people, including a U.S. Marine veteran who pulled one arm tightly around his neck.
A physical struggle ensued, leading to Neely losing consciousness. He was rushed to Lenox Hill Hospital, where he was pronounced dead.
WATCH (warning: graphic video)
Video below:
** (Disclaimer: This video content is intended for educational and informational purposes only) **
Jordan Neely's prior record included 42 prior arrests between 2013 and 2021, including four for assault and others for less severe charges. At the time of his death, he had one active warrant for assault.
Multiple members of Congress and politicians are calling on the public to take action against the Good Samaritan, a U.S. Marine, whose actions contributed to the death of Jordan Neely.
And they want accountability against him without a trial.
The NYC mayor decided to calm things down but protests are already scheduled:
BREAKING: NYC Mayor Eric Adams SLAMS AOC for calling Marine who put homeless man in fatal chokehold on subway a 'murderer'
pic.twitter.com/ioJFKHSAjx

— Jack Poso 🇺🇸 (@JackPosobiec) May 4, 2023

When pressed by Phillip on whether commuters should "take matters" into their own hands when dealing with disruptive passengers, Adams deflected but noted that each situation is unique.
"We have so many cases where passengers assist other riders. And we don't know exactly what happened here," the mayor told Phillip.
"And so we cannot just blatantly say what a passenger should or should not do in a situation like that, and we should allow the investigation to take its course," he said.
But this whole thing seems to remind us of the "summer of Love 2020" when BLM and other protesters burned stores and destroyed many local businesses.
However, this person wasn't innocent but the city that let him roam free should also share the guilt!
This guy has been racially terrorizing white and Asian subway riders for ages!
Screenshot below:
Critical support to this man for defending his community before the unhinged vagrant could murder someone by pushing them onto the tracks!
Screenshot below:
Archive of the Reddit post in case it's deleted.
I do encourage you to go read the posting histories of the people making these claims if you think it's fake.
All have histories of posting in NYC subreddits, and most appear apolitical or leftist/Antifa.
Jordan Neely, sank into a deep depression after his mother was brutally murdered by his stepfather in 2007 — and was not properly treated for his mental illness, friends and family told The Post.
OPINION: This article contains commentary which reflects the author's opinion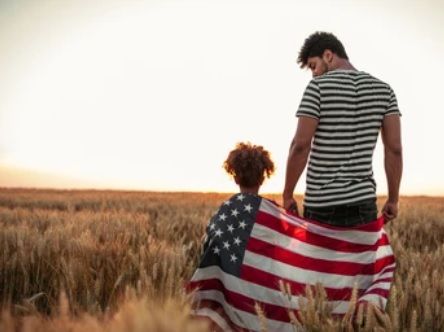 Mark Van der Veen offers some of the most analytical and insightful writings on politics. He regularly opines on the motives and political calculations of politicians and candidates, and whether or not their strategy will work. Van der Veen offers a contrast to many on this list by sticking mainly to a fact-based style of writing that is generally combative with opposing ideologies.