Photos: Barron Trump's Height Is Turning Heads Once Again As The 7'1" Teenager Towers Over His 6'3″ Dad
Barron Trump the son of President Donald Trump and Melania Trump, has spent the past few years growing up in front of the nation's eyes — literally. He now towers over his 6-foot-3 father and 5-foot-11 mother.
Since Barron was just an infant, he's been subjected to a life in the spotlight. Now that Donald Trump is no longer president, though, the teen has been able to avoid the public eye much more than in the previous four years of his life. Before that, though, we were able to see just how much he's grown into a young man, who's even taller than his famous father, at quite a fast rate.
Barron Trump is often missing in action, however, the 16-year-old was seen looking sombre in a navy blue suit while farewelling his father's first wife.
The youngest child of former US President Donald Trump was spotted in a rare sighting at the funeral of Ivana Trump on Wednesday.
The 16-year-old was seen with his family at the St Vincent Ferrer Catholic Church on New York's Upper East Side.
Photos below: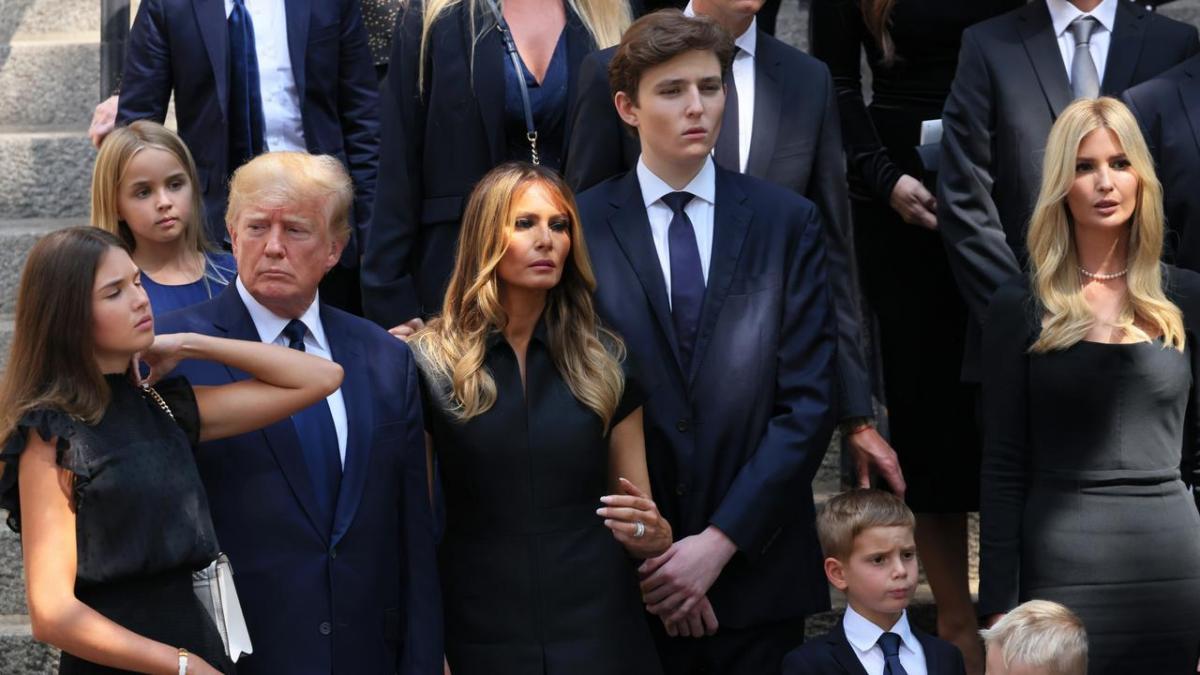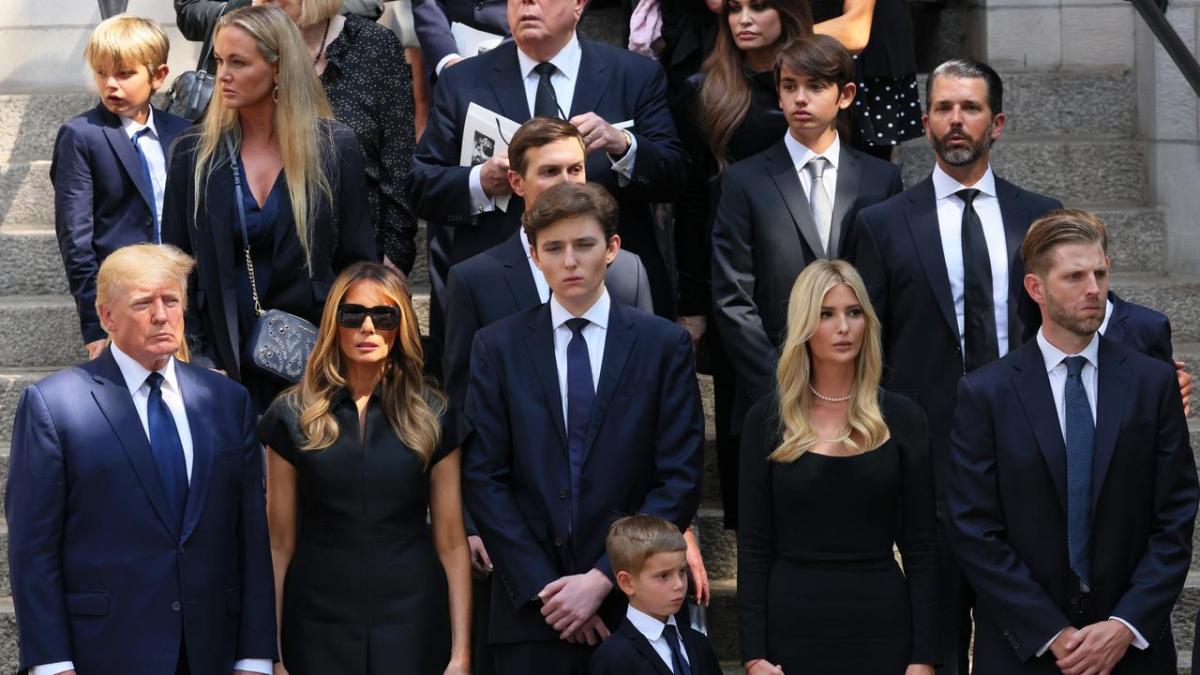 The teenager looked sombre in a dark navy suit, white collared shirt and tie, which matched those worn by his father, half-brothers Eric Trump, Donald Trump Jr and his brother-in law Jared Kushner.
As the famous family crowded on the steps of the church for a group photo, one thing became immediately clear — 16-year-old Barron Trump, the only child of Donald and Melania Trump, is a seriously tall teen. Barron – who has had a stunning transformation over the years – stood with a mournful expression as he towered over his kin. The mammoth minor stood at 6'7" after turning 15 last year, dwarfing his 5'11" mom, Melania, now he is around 7'1"

Natalie Dagenhardt is an American conservative writer who writes for  Right Journalism! Natalie has described herself as a polemicist who likes to "stir up the pot," and does not "pretend to be impartial or balanced, as broadcasters do," drawing criticism from the left, and sometimes from the right. As a passionate journalist, she works relentlessly to uncover the corruption happening in Washington. She is a "constitutional conservative".