Good Guy With Gun Takes Out Shooter In Greenwood Park Mall – There Is No MSM Outlet That Praises The Hero And The Second Amendment For Saving The Day (Videos)
Three people are dead and two others injured after a shooter opened fire in the food court of a Greenwood, Indiana, shopping mall Sunday evening, police say.
Around 6:00 p.m. local time, multiple people called 911 to report an active shooter at the Greenwood Park Mall, Greenwood Police Department Chief Jim Ison told reporters.
Investigators believe the unidentified gunman, an adult man, was shot and killed by a lawfully armed 22-year-old man who "observed the shooting in progress," Ison said.
The victims include one male and four females, including a 12-year-old girl whose parents brought her to the hospital with minor injuries after the shooting, the chief said, noting she is expected to be "just fine." The second injured victim was hospitalized and in stable condition as of Sunday evening, Ison said.
Police have not released the identity of the shooter. All they have said so far is that the shooter was male.
During a media briefing Sunday, police said the shooter was armed with a rifle and several magazines of ammunition. The type was weapon was not described beyond being a long gun.
"It appears that he had a rifle with several magazines of ammunition, entered the food court and began shooting," Ison said.
Ison said that the shooter was killed by another person at the mall who was armed. Ison said the "good Samaritan" was a 22-year-old man from Bartholomew County.
"The real hero of the day is the citizen that was lawfully carrying a firearm in that food court and was able to stop the shooter almost as soon as he began," Ison said.
What was the motive in the Greenwood Park Mall shooting?
A motive for the shooting was not announced Sunday evening. Ison said that police had begun reviewing surveillance video but that the investigation was in very early stages.
Has the Greenwood Police Department completed active shooter training?
Ison said that Greenwood police have trained "for this exact situation." He said the department was involved in a large active shooter training with the FBI and other local law enforcement agencies several years ago. He said they conduct active shooter training annually and have conducted mall exercises with local law enforcement.
"I'm extremely proud of the law enforcement response, not only from the Greenwood Police Department but, as you can see behind me the multi-jurisdictional cooperation that we had," Ison said.
Video below:

Breaking: Workers and shoppers evacuated from Greenwood Park Mall south of Indianapolis following an active shooter situation Sunday afternoon. @wrtv Waiting to get more details. This is one lady story: pic.twitter.com/ZYJUIZ6hQk

— Rafael Sánchez (@RafaelOnTV) July 17, 2022
🚨#BREAKING: Active shooter at Greenwood Park Mall in Indianapolis, Indiana

Right now multiple authorities are responding to a reported active shooter Greenwood Park Mall At least 12 people have reportedly been shot the mall is currently on lockdown pic.twitter.com/lCuh3WjI3D

— R A W S A L E R T S (@rawsalerts) July 17, 2022
What is really bothering me is the fact that every mainstream media was talking about the shooter all morning instead of the good Sarmatian that saved the day!

WATCH: The FBI was called after a shooting in the food court of Greenwood Park Mall in Indiana that killed three people.

The shooter was killed by an armed bystander, averting a second tragedy. pic.twitter.com/rHkDbjXxg8

— BNN Newsroom (@BNNBreaking) July 18, 2022
There is not one headline that praises the hero and the second amendment for saving the day!
OPINION: This article contains commentary which reflects the author's opinion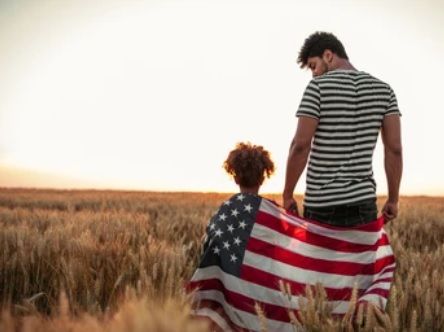 Mark Van der Veen offers some of the most analytical and insightful writings on politics. He regularly opines on the motives and political calculations of politicians and candidates, and whether or not their strategy will work. Van der Veen offers a contrast to many on this list by sticking mainly to a fact-based style of writing that is generally combative with opposing ideologies.