Photos: Barron Trump Turns 17 And His Height Is Turning Heads Once Again As The 7'1" Teenager Towers Over His 6'3″ Dad
Barron Trump (17) son of President Donald Trump and Melania Trump, the teenager has spent the past few years growing up in front of the nation's eyes — literally. He now towers over his 6-foot-3 father and 5-foot-11 mother.
Since Barron was just an infant, he's been subjected to a life in the spotlight. Now that Donald Trump is no longer president, though, the teen has been able to avoid the public eye much more than in the previous four years of his life. Before that, though, we were able to see just how much he's grown into a young man, who's even taller than his famous father, at quite a fast rate.
Yesterday was Barron's birthday and the latest photos and videos suggest that the boy is now around 7'1" and the New York Post rightfully calls him the new Trump tower!
Photos and videos below: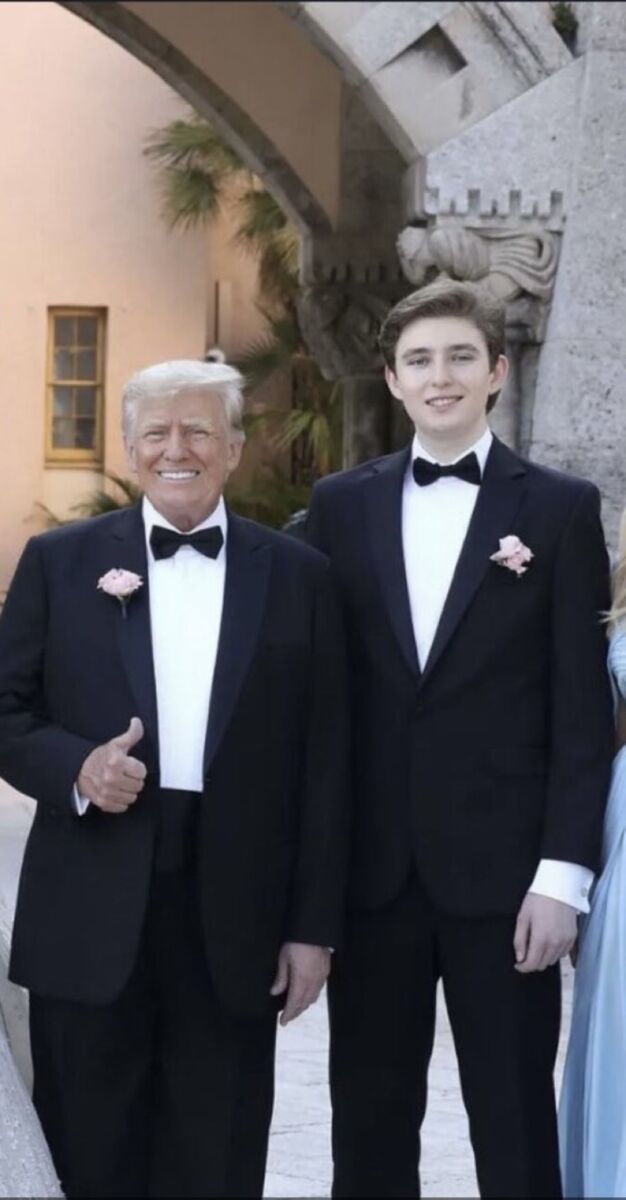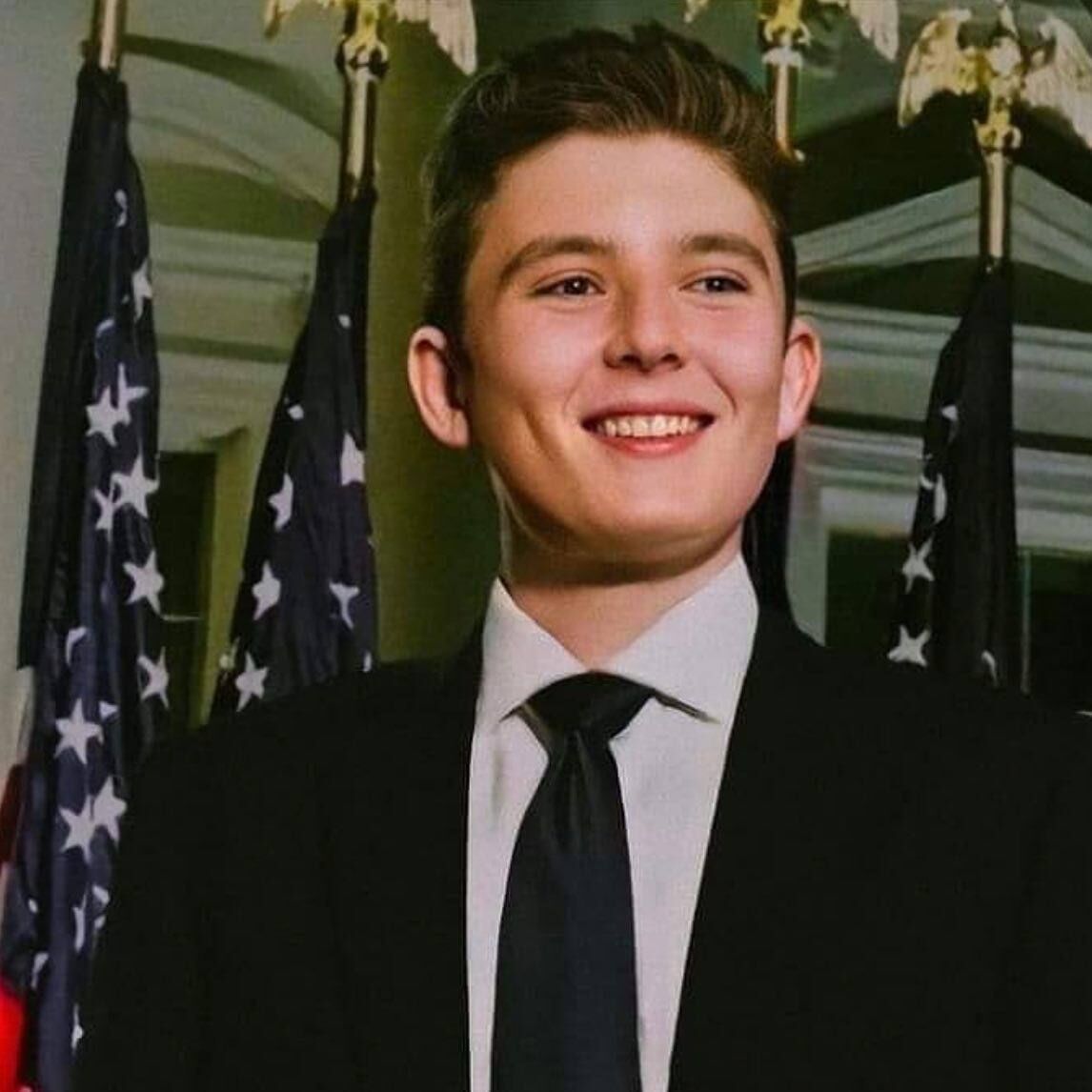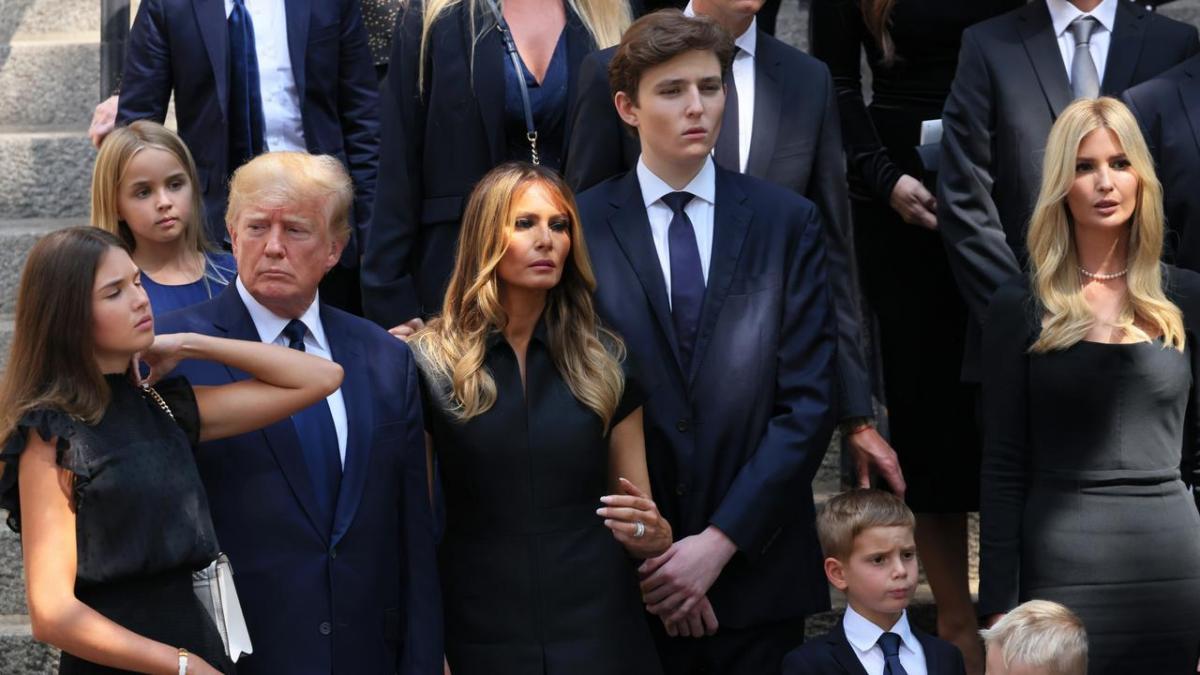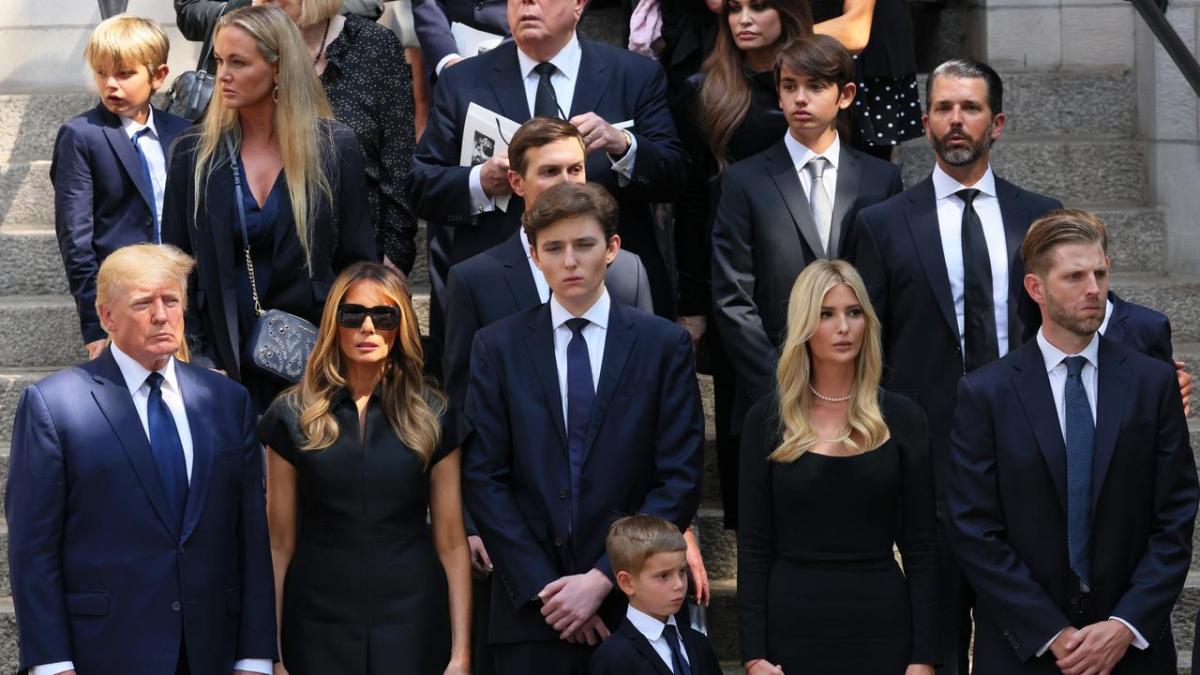 He was pictured at Tiffany's nuptials to billionaire heir Michael Boulos, in Florida.
Happy 17th Birthday to Barron Trump🎈🎂

You are turning into a fine young man right before our eyespic.twitter.com/EMX7htuRC6

— lauras4Trump (@Lauras4T) March 20, 2023
Even in the Mar-a-Lago event, Barron Trump towered over the entire crowd, standing reportedly at 6 feet, 9 inches. His growth spurt became the talk of the town when his father occupied the White House. He was rarely seen out in the public so every time the media got to photograph him at intervals, he seemed to have grown taller and now some sources are suggesting that the teenager is around 7'1". Although he was much shorter than his father when Donald Trump assumed office, by the end of his 4-year term, Barron had surpassed his father in height. Donald Trump is 6 feet, 3 inches.
Barron Trump, the youngest son of former President Donald Trump, turned 17 on Monday, March 20. Throughout Trump's presidency, his teenage son had been thrust into the limelight for various reasons including being the target of taunt.
At one point, former first lady Melania Trump even lashed out at media personalities and other public figures who made comments and cracked jokes about Barron, saying that a "minor child" should be off-limits from scrutiny and "hate." The limelight shifted off Barron after his father was defeated in the 2020 election by President Joe Biden and the entire family moved to Florida.

Natalie Dagenhardt is an American conservative writer who writes for  Right Journalism! Natalie has described herself as a polemicist who likes to "stir up the pot," and does not "pretend to be impartial or balanced, as broadcasters do," drawing criticism from the left, and sometimes from the right. As a passionate journalist, she works relentlessly to uncover the corruption happening in Washington. She is a "constitutional conservative".