Pelosi Has Jeb Bush Moment When Audience Sits Silently; 4 Words Break the Spell (Video)
House Speaker Nancy Pelosi had a "please clap" moment while celebrating the passage of the Inflation Reduction Act during an event on the White House South Lawn on Tuesday.
"Mr. President, thank you for unifying and inspiring a vision of a stronger, fairer, safer future for all our children. Your extraordinary leadership has made this glorious day possible," Pelosi said.
Pelosi reminded the audience to cheer.
"That's an applause line," she said.
Video below:
The moment resembled a similar one from years earlier during the 2016 election cycle.
Then-candidate Jeb Bush had to ask the audience to "please clap" at a campaign event, and the moment became a well-known joke for years afterward.
The Inflation Reduction Act entails an array of liberal initiatives, including the expansion of the Affordable Care Act's healthcare premium subsidies, climate and energy initiatives, tax reform, and prescription drug-pricing reform. It includes over $400 billion of spending and is estimated to shrink the deficit by $300 billion over the next 10 years, according to Democrats.
Many Americans have serious doubts as to whether the Inflation Reduction Act that Biden has championed will actually reduce inflation.
Last month, Republican Sen. Lindsey Graham, who is the ranking member on the Senate Budget Committee, said the Congressional Budget Office confirmed the law would not meaningfully address inflation.
"When it comes to the Manchin-Schumer so-called 'inflation reduction' proposal, another shoe has just dropped," Graham said in a statement. "According to CBO analysis, the proposal's effect on inflation is negligible at best. The estimate ranges from reducing inflation by 0.1 percent to increasing it by 0.1 percent in the near term.
(This post may contain disputed claims. We make no assertions as to the validity of the information presented by our Opinion Columnist. This is an opinion article, and this post should be treated as such. Enjoy.)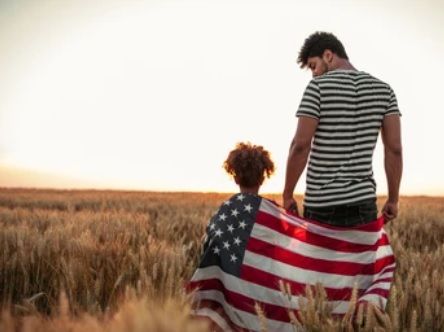 Mark Van der Veen offers some of the most analytical and insightful writings on politics. He regularly opines on the motives and political calculations of politicians and candidates, and whether or not their strategy will work. Van der Veen offers a contrast to many on this list by sticking mainly to a fact-based style of writing that is generally combative with opposing ideologies.