NHL Player Issues Best Response We've Ever Read After League Demands He Wear LGBT Jersey
San Jose Sharks goaltender James Reimer made headlines recently when he chose not to wear a Pride-themed jersey during the team's warm-up before a game against the Minnesota Wild. Reimer, who is a devout Christian, cited his faith as the reason for his decision.
The incident sparked a heated debate online, with many people questioning Reimer's decision and others coming to his defense. Some saw it as a sign of intolerance and a lack of support for the LGBTQ+ community, while others praised Reimer for standing up for his beliefs.
In a statement released through the Sharks organization, Reimer explained his decision, saying
"For all 13 years of my NHL career, I have been a Christian – not just in title, but in how I choose to live my life daily," Reimer said in a statement prior to Saturday's 4-1 home loss to the New York Islanders.
"I have a personal faith in Jesus Christ who died on the cross for my sins and, in response, asks me to love everyone and follow him.
"I have no hate in my heart for anyone, and I have always strived to treat everyone that I encounter with respect and kindness.
"In this specific instance, I am choosing not to endorse something that is counter to my personal convictions which are based on the bible, the highest authority in my life.
"I strongly believe that every person has value and worth, and the LGBTQIA+ community, like all others, should be welcomed in all aspects of the game of hockey."
In a social media post from the Athletic quoting Reimer's comments to the media, Reimer outlined his thought process.
"When it becomes a jersey, it's a little more … some guys don't do the tape. Some guys do. (The tape) is not as, I don't know what the right word is, but mandatory or in your face or whatever. So when it comes to jerseys, then it's definitely more of a decision, and it kind of amounts to something like this if you choose not to wear the jersey," he said.
James Reimer spoke with the local media about his decision to not wear a Pride jersey tonight for the Sharks. Here are a few of Reimer's answers to questions related to his decision:
His team offered a statement:
"As we promote these standards, we also acknowledge and accept the rights of individuals to express themselves, including how or whether they choose to express their beliefs, regardless of the cause or topic. As an organization, we will not waver in our support of the LGBTQIA+ community and continue to encourage others to engage in active allyship," the statement said.
Sharks captain Logan Couture said he supported the event, but added, "Every individual has a choice, and he has made his."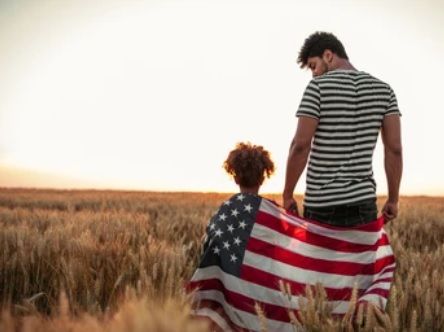 Mark Van der Veen offers some of the most analytical and insightful writings on politics. He regularly opines on the motives and political calculations of politicians and candidates, and whether or not their strategy will work. Van der Veen offers a contrast to many on this list by sticking mainly to a fact-based style of writing that is generally combative with opposing ideologies.