Jim Acosta Roasted By Congressman: "I Do Not Trust CNN To Be Truthful Or Honest" (Video)
Rep. Mo Brooks repeatedly labeled Democrats "socialists" during his campaign events.
"I am a founding member of the House Freedom Caucus, not the GOP surrender caucus," he said. "As President Trump can vouch, I don't cut and run. I stand strong when the going gets tough. That is why I have been twice endorsed by President Trump for election. I fought with President Trump for the Make America Great Again agenda and for the wall on our southern border."
And in an exclusive interview with Fox News, the congressman emphasized that he has "a very good relationship" with President Trump.
"I have stood by his side during two impeachment hoaxes, during the Russian collusion hoax, and in the fight for honest and accurate elections," Brooks said. "The president knows that. The voters of Alabama know that, and they appreciate it."
The Alabama Republican led the fight to overturn election results. On Jan. 6, he spoke to the crowd that later stormed the Capitol. Brooks blamed Antifa for inciting the riots.
His support for President Trump made him the perfect target for left-wing media such as CNN.
Today Jim Acosta tried to "trap" Mr.Brooks with arrogant questions but the Congresmann's answer was just wild.
Video below:
Coming up later this hour… we tried to speak to GOP House members about their bogus January 6th conspiracy theories. Congressman Mo Brooks would not comment and rode off on his bicycle… pic.twitter.com/LMSedEhUDi

— Jim Acosta (@Acosta) June 26, 2021
Jim Acosta was left speechless as Brooks rode off on his bicycle.
Unlike Congressman Brooks who handled Jim Acosta as he should GOP Rep. Marjorie Taylor Greene tried to actually do an interview that was edited and made her look lost!
Video below:
Acosta: Where's the proof that the FBI was involved? Where's the proof that Antifa was involved? Don't you owe it to people to produce that proof?
Greene: I don't owe it. I didn't cause the riot. pic.twitter.com/2AlX4n9Zs3

— Acyn (@Acyn) June 26, 2021
What do you think?
Scroll down and leave your comment below.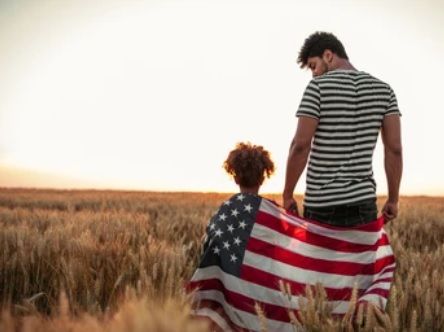 Mark Van der Veen offers some of the most analytical and insightful writings on politics. He regularly opines on the motives and political calculations of politicians and candidates, and whether or not their strategy will work. Van der Veen offers a contrast to many on this list by sticking mainly to a fact-based style of writing that is generally combative with opposing ideologies.