Videos: Child Killed In A Rocket Attack Near Kabul Airport As The U.S. Conducted An Air Strike
The United States warned of a "specific, credible threat" near Kabul airport on Sunday as its forces rush to complete evacuations from Afghanistan by the August 31 deadline and the Taliban prepares to take charge of the key airfield.
In a security alert, the US embassy in Kabul warned of an attack in specific areas of Kabul airport, including its access gates, as US President Joe Biden told reporters in Washington, DC, his commanders informed him another "attack is highly likely in the next 24-36 hours".
The United States carried out a military strike on Sunday in Kabul, two U.S. officials told Reuters.
The official, speaking on condition of anonymity, said the strike targeted suspected ISIS-K militants. They said they were citing initial information and cautioned it could change.
Taliban spox Zabihullah Mujahid says the U.S. airstrike has targeted a suicide bomber in a vehicle who wanted to strike Kabul airport in Afghanistan. The development happened just a day after the U.S. said another terror attack in Kabul was imminent.
KABUL, Afghanistan (AP) — Taliban spokesman says a US airstrike targeted a suicide bomber in a vehicle who wanted to strike Kabul airport.

— Mike Balsamo (@MikeBalsamo1) August 29, 2021
Videos below:
Reports of missile attack near Kabul airport. pic.twitter.com/AGmDKurHMC

— ماك🧢מאק (@beingrealmac) August 29, 2021
Explosions in Kabul: our colleagues are saying there has apparently been a rocket attack near a road leading to Kabul airport.

We've been told about several rocket blasts, but can't confirm this yet pic.twitter.com/ySfvDi6Ai5

— Murad Gazdiev (@MuradGazdiev) August 29, 2021
A child was also killed in the blast northwest of the airport, an Afghan police chief told the Associated Press. It is currently unknown if there are any other casualties.
Rashid, the Kabul police chief who goes by one name, says the rocket struck Sunday afternoon.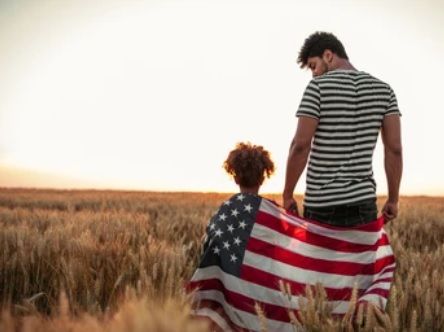 Mark Van der Veen offers some of the most analytical and insightful writings on politics. He regularly opines on the motives and political calculations of politicians and candidates, and whether or not their strategy will work. Van der Veen offers a contrast to many on this list by sticking mainly to a fact-based style of writing that is generally combative with opposing ideologies.