Video: Four Would-be Robbers Got The Shock Of Their Lives When They Broke Into A Florida Apartment Of A Heavily Armed Homeowner – The Sheriff's Statement Speaks Volumes
Four would-be robbers got the shock of their lives when they broke into a Florida apartment — and were shot at by the person inside, police said.
Chilling surveillance video shows only three of them walking up to a home in Pensacola .
Authorities in Florida released what they are calling a graphic video Wednesday showing a resident firing shots at four suspected home invaders.
The video wasn't released for a longer period because of the legal battle and the incident happened a few months back.
The Escambia County Sheriff's Office said in a statement posted with the video, saying that four men approached the Pensacola home. When the person inside unlocked the door, two of the men pushed him inside the house and attacked him, the statement said. The attack was not captured on the video taken by a Ring camera.
One of the attackers stayed outside but pulled out a handgun.
The person inside the house had a pistol, the statement said, but it fell to the ground and was picked up by one of the suspects. The victim was able to get away from the men and get another firearm and began firing on the intruders, which is caught on video.
"The three ran frantically from the home to their vehicle," the statement said, where a fourth suspect was waiting and drove off, hitting a neighbor's mailbox.
Video below:
Police said one of the home invaders was shot in the chest and was being treated at a hospital, local outlet WJXT reported.
"The three ran frantically from the home to their vehicle," the statement said
The sheriff's office said deputies have identified three of the men and arrested them.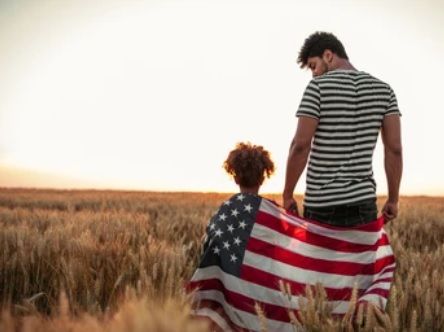 Mark Van der Veen offers some of the most analytical and insightful writings on politics. He regularly opines on the motives and political calculations of politicians and candidates, and whether or not their strategy will work. Van der Veen offers a contrast to many on this list by sticking mainly to a fact-based style of writing that is generally combative with opposing ideologies.