Video: AOC Tries To Explain Why She Only Blames The US Embargo For What's Happening In Cuba – It Doesn't Go Well
New York Rep. Alexandria Ocasio-Cortez and three other House Democrats affiliated with the far-left Democratic Socialists of America (DSA) have so far remained silent while the DSA appears to back Cuba's communist regime against protesters demanding freedom.
Ocasio-Cortez, Michigan Rep. Rashida Tlaib, New York Rep. Jamaal Bowman, and Missouri Rep. Cori Bush make up the four DSA members in Congress. All four members have yet to speak out about the ongoing protests in Cuba.
AOC tried to explain why she only blames the US embargo for what's happening in Cuba
The result was catastrophic!
"I think it's disappointing that Republicans are trying to make this about them, and not centering on human rights violations of Cubans and what's happening to the Cuban people," Ocasio-Cortez said on Tuesday after speaking at a news conference where Democrats called for the creation of a Civilian Climate Corps.
"Right now, like, what we need to do is urgently support human rights, the right for free speech, the right for protest, and not try to vaguely allude to the possibility of U.S. intervention and regime change," she added.
Ocasio-Cortez responded to members of her party arguing that the economic problems in Cuba, which is led by a communist regime, are about much more than sanctions.
"This issue is, it's not just one facet, but where the U.S. has historically been the most aggressive in and where, we, you know, in bringing up the embargo you're pointing to the U.S. role and U.S. actions because if you leave that gaping opening, my concern is that people are trying to lay the groundwork for regime change," Ocasio-Cortez said.
Video below:

Even Vermont Sen. Bernie Sanders, a self-described democratic socialist, broke his silence on the Cuban protests in a late-night tweet Monday that urged the Cuban government to "refrain from violence" while criticizing the U.S. for its embargo.
Sanders and his young "students" even after watching what communism is doing to Cuba, still openly support the regime!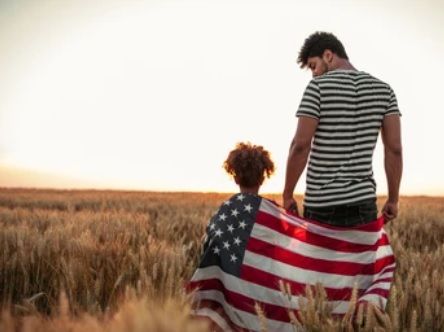 Mark Van der Veen offers some of the most analytical and insightful writings on politics. He regularly opines on the motives and political calculations of politicians and candidates, and whether or not their strategy will work. Van der Veen offers a contrast to many on this list by sticking mainly to a fact-based style of writing that is generally combative with opposing ideologies.