Tucker Carlson Has His Own Theory On Why He Was Fired – Huge Changes Are Expected At Fox News
On Monday FOX News fired Tucker Carlson, their top-rated prime-time host. Like FOX hosts before him, Tucker's final show was on Friday. He was not allowed back on the air.
"Tucker Carlson Tonight" was Fox's top-rated program. Despite this, he did not do a farewell show.
Fox News' stock cratered following Tucker's departure.
FOX NEWS STOCK IS DROPPING AFTER LOSING TUCKER. #TuckerCarlson pic.twitter.com/l9hSHYPMrA

— Val (@TrumpsHurricane) April 24, 2023
According to far-left LA Times, Rupert Murdoch made the decision to fire Tucker over a BS discrimination lawsuit and because he dared to tell the truth about January 6th.
Murdoch was too cowardly to stand up for the network's biggest star and offered him up as a sacrifice to the drive-by media jackals.
According to the Blaze, Fox News viewers are responding by canceling their subscriptions to Fox Nation "at a record rate." Fox Nation is a highly profitable subscription on-demand video service with a variety of original programming. Tucker and other prominent Fox News anchors have had multiple specials on Fox Nation.
Tucker was the only reason thousands of Americans subscribed to Fox Nation, however. If social media is to be believed, the subscription service is about to go bust.
But Tucker has his own version of why he was fired.
According to Vanity Fair, Carlson has told people he believes his show was killed and he was fired because the Murdoch family plans to sell Fox News.
Fox News founder Rupert Murdoch has made his son, Lachlan, the CEO of Fox Corp., the parent of Fox News.
Carlson was called Monday morning by Fox News CEO Suzanne Scott and told his show was being taken down and his Fox News email had been shut down, according to the report.
He told those around him that Scott did not explain the decision, telling him only that it was made "from above," Vanity Fair reported.
The report said that as of last week, Carlson was confident his contract at Fox was on the brink of being renewed through 2029.
If this report is to be believed than Murdoc is stupid as he's anti-American!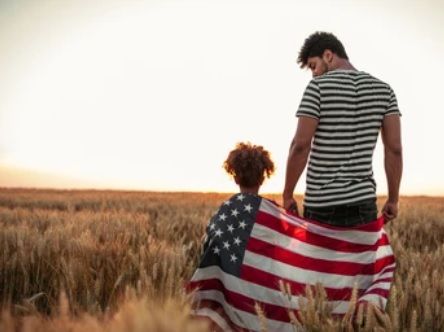 Mark Van der Veen offers some of the most analytical and insightful writings on politics. He regularly opines on the motives and political calculations of politicians and candidates, and whether or not their strategy will work. Van der Veen offers a contrast to many on this list by sticking mainly to a fact-based style of writing that is generally combative with opposing ideologies.