Gun Rights Work – "Rooftop Arabs" Defend Their Businesses From Looters In Louisiana (Video)
With Hurricane Ida having made its way through Louisiana and Mississippi, leaving behind a region flooded and in many places without power, some local residents and activists are directing their unhappiness at more than just the forces of nature.
As the Category 4 hurricane hit the city, New Orleans Police Superintendent Shaun Ferguson said that authorities would deploy "anti-looting" teams, and would "not tolerate" anyone trying to take advantage of the situation caused by the storm.
On Tuesday, Ferguson said New Orleans police have made several arrests for looting, and Mayor LaToya Cantrell enforced a citywide curfew to begin the same night. But, as people on the ground get their bearings in the wake of the storm, some say the focus on looting is misplaced—or worse.
But here in America luckily we have a second amendment so when the Government fails to protect us we can use our gun rights.
Even some immigrants are accepting our culture and use the second amendment to protect themself.
This morning a video was sent to us from New Orleans Louisiana where "Rooftop Arabs" holds looters at bay.
Video below:

Dozens have been arrested for looting in New Orleans after many evacuated their homes before Hurricane Ida devastated the area.
Orleans Parish Sheriff Marlin Gusman told WWL-TV there have been around 40 individuals arrested for looting in the city. Overall, there were 55 arrests for various crimes, including looting and domestic violence.
After the Category 4 hurricane hit the state, the city imposed a curfew on Tuesday to prevent crime and looting.
Police Chief Shaun Ferguson said at the time there were some arrests for looting, but would not give a number because he believed it would create a "false narrative" that police weren't in control.
"There's absolutely no reason for anyone to be on the streets of the city of New Orleans," Ferguson added.
Many in Louisiana are still without power in the aftermath of the hurricane, and homes are still empty as residents were instructed to stay wherever they evacuated to before the storm.
In New Orleans, around 195,000 individuals are estimated to have evacuated their homes, according to the local outlet.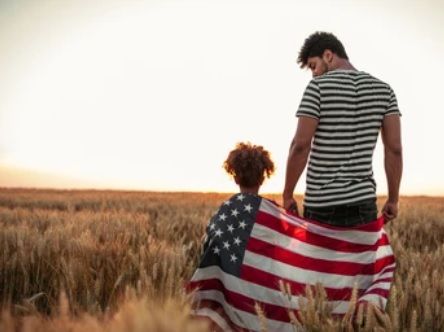 Mark Van der Veen offers some of the most analytical and insightful writings on politics. He regularly opines on the motives and political calculations of politicians and candidates, and whether or not their strategy will work. Van der Veen offers a contrast to many on this list by sticking mainly to a fact-based style of writing that is generally combative with opposing ideologies.