Senators Want To Force Billion-Dollar Companies To Pay $15 An Hour—Here's How They'd Do It
After the Senate parliamentarian ruled a minimum wage hike is not allowed in the COVID relief bill, Sen. Josh Hawley (R., Mo.) proposed a bill to require billion-dollar companies pay workers $15 an hour.
The requirement would apply to companies with revenues of $1 billion or more.
"For decades, the wages of everyday, working Americans have remained stagnant while monopoly corporations have consolidated industry after industry, securing record profits for CEOs and investment bankers," said Hawley in a statement. "Mega-corporations can afford to pay their workers $15 an hour, and it's long past time they do so, but this should not come at the expense of small businesses already struggling to make it."
After 2025, the bill would require the minimum wage for the large companies to be indexed to the federal median wage.
The ruling that the minimum wage hike could not be passed through the reconciliation process — which Democrats are using to pass the relief bill without Republican support— was a setback for Democrats. Sen. Bernie Sanders (I., Vt.) said he strongly disagreed with the decision, but is working on a backup plan.
Sanders said he would continue to push for a $15 minimum wage by looking at ways to raise taxes on companies paying workers less than that.
"In the coming days, I will be working with my colleagues in the Senate to move forward with an amendment to take tax deductions away from large, profitable corporations that don't pay workers at least $15 an hour and to provide small businesses with incentives they need to raise wages," Sanders wrote in his statement. "That amendment must be included in this reconciliation bill."
It's not clear if the needed 50 senators would vote for the Hawley, Wyden or Sanders proposals.
Costco has already set a new minimum wage standard: $16 an hour.
That puts the warehouse-style retailer, which topped $4 billion in profit in 2020, ahead of rivals including Amazon, Target, and Best Buy.
Also this week Signet Jewelers (SIG), the world's largest retailer of diamond jewelry, announced it's raising its minimum wage for all U.S. employees to $15 per hour, to take effect by the spring of 2022.
Yahoo Finance and the Harris Poll recently found Americans overwhelmingly support raising the minimum wage.
This news might come as a relief to the small businesses in America.
Government-mandated shutdowns may have killed 50% of small businesses in America. The bankruptcies are just beginning.
Nearly a year since coronavirus-related shutdowns began affecting large swaths of the American economy, more businesses are filing for bankruptcy as Chapter 11 filings were up nearly 20 percent in 2020 compared with the previous year, court records show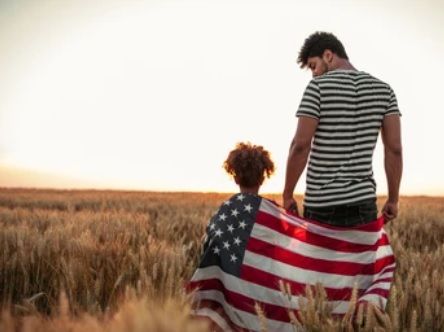 Mark Van der Veen offers some of the most analytical and insightful writings on politics. He regularly opines on the motives and political calculations of politicians and candidates, and whether or not their strategy will work. Van der Veen offers a contrast to many on this list by sticking mainly to a fact-based style of writing that is generally combative with opposing ideologies.