Videos: BLM And Antifa Communists Attack A Car And Lose (Again)
Tense moments unfolded Tuesday evening outside the Hennepin County Government Center in downtown Minneapolis.
As jury selection began on Tuesday for the Kim Potter trial in the death of Daunte Wright, a protest honoring Wright outside the Hennepin County Government Center was disrupted as a driver forced their car through a crowd.
The protest was organized by Antifa and BLM in Minneapolis, and again, they tried tackling 3800lbs.of steel while standing on the road!
Videos posted to social media show one marcher jumping onto the vehicle and ending up on the roof until the driver slowed near the next intersection. That person was able to safely dismount from the car after being carried down the block. Other marchers pounded on the car's windows and shouted at the driver before the driver was able to speed away down the bisecting street.
Videos below:
mpls communists attack a car and lose (again) pic.twitter.com/M9ULQQqD4q

— oak_tree_upheaval (@oaktreeupheaval) December 1, 2021
other angle.

"oh yeah one of my friends is on top of the car, ima smash on the windows. that'll improve the situation" pic.twitter.com/BhiiBQ72Se

— oak_tree_upheaval (@oaktreeupheaval) December 1, 2021
higher res with interviews after from fb pic.twitter.com/9SqpjqrmaS

— oak_tree_upheaval (@oaktreeupheaval) December 1, 2021
A Minneapolis police spokesperson confirmed they learned of the incident after the fact via videos posted online. As of 6 p.m., no one from the protest had filed a report on the incident.
Police are not working to track down the driver because the protesters did not have a permit to block off the street and thus the driver was not committing a crime by entering the area, Parten said.
The MPD spokesperson adds police were monitoring the protest from a distance and protesters took measures to protect the group from further disruptions.
(This post may contain disputed claims. We make no assertions as to the validity of the information presented by our Opinion Columnist. This is an opinion article, and this post should be treated as such. Enjoy.)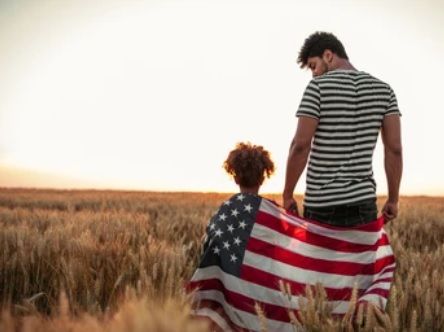 Mark Van der Veen offers some of the most analytical and insightful writings on politics. He regularly opines on the motives and political calculations of politicians and candidates, and whether or not their strategy will work. Van der Veen offers a contrast to many on this list by sticking mainly to a fact-based style of writing that is generally combative with opposing ideologies.