Video: The Moment Sobbing Migrant Boy Approaches Texas Border Patrol After Being Kidnapped And Spend The Night In The Desert
U.S. authorities caught more than 171,000 migrants at the U.S. border with Mexico in March, according to preliminary data shared with Reuters, the highest monthly total in two decades and the latest sign of the mounting humanitarian challenge confronting President Joe Biden.
The total includes about 19,000 unaccompanied migrant children and 53,000 family members traveling together, the preliminary figures show. Single adults made up roughly 99,000 of the total.
The Biden administration is struggling to find housing for unaccompanied children who have been backed up in crowded border stations and processing centers for days. The shelter system that houses the children has been overwhelmed and the U.S. Department of Health and Human Services (HHS) has scrambled in recent weeks to open emergency shelters, including sites in conventions centers in Dallas and San Diego.
Today we have a video with a heartbreaking moment where a crying migrant child approached a U.S. Border Patrol officer near the Mexico-United States border in Texas and asked for help has been captured on video.
The boy can be seen walking towards the Border Patrol agent and asking for assistance because he had been dumped near the Rio Grande.
'It's that I was coming with a group and they abandoned me and I do not know where they are at.' 'Somebody could kidnap me, I'm scared,' the child told the officer.
Video below:
In his voice, you can see his fear and how he is terrified and when he says that they left him lying. Why is this happening? it is better to leave it outside the border but accompanied. This is not OK. This is a crisis.
Biden has to take e the blame for encouraging people to come.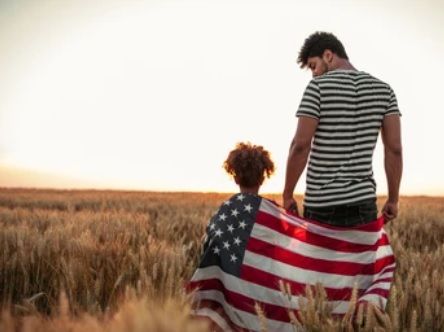 Mark Van der Veen offers some of the most analytical and insightful writings on politics. He regularly opines on the motives and political calculations of politicians and candidates, and whether or not their strategy will work. Van der Veen offers a contrast to many on this list by sticking mainly to a fact-based style of writing that is generally combative with opposing ideologies.