Video: A Hot Microphone Caught Brain-Dead Senator Dianne Feinstein Being Told To "Just Say Aye" Multiple Times During A Key Defense Vote – She Tried To Give A Speech
Democratic Sen. Dianne Feinstein on Thursday appeared confused and attempted to deliver a longer speech during a Senate hearing, the latest in a string of episodes that have raised further questions about her ability to continue serving in office.
"Just say aye," Senate Appropriations Chairwoman Patty Murray repeatedly pleaded with her colleague.
Instead of a short reply, Feinstein began her response by saying, "I would like to support a yes vote on this, it provides $823 billion …." As the California Democrat continued to speak, an aide also intervened to try to remind the lawmaker that this was not the time for speeches.
"OK," Feinstein then said as Murray reminded her one final time to "just say aye." "Aye," she finally said.
Video below:
The entire exchange lasted less than a minute but it comes as concerns remain on Capitol Hill about Feinstein's ability to adequately serve in office. The California Democrat is 90 years old, making her the oldest senator. She missed months of votes earlier this year, leading to delays in advancing President Joe Biden's judicial nominees.
The Senate Appropriations Committee was considering legislation that would provide hundreds of billions of dollars for the Pentagon, the EPA, and other major federal departments and agencies. The panel's purse-string power makes it highly desirable but senior members have a better chance of securing a seat on the committee.
In recent weeks, Feinstein voted in favor of a Republican-led amendment during a different Senate hearing before being corrected. Insider Reporter Bryan Metzger also observed Feinstein asking her chief of staff "Where are we going?" as she was wheeled into an elevator.
In May, Feinstein, 89 at the time, returned to the Senate in an appeared confused state after being absent from the Senate for over two months due to complications from shingles.
Feinstein, the oldest sitting senator, would be over 90 years old if she finishes her term.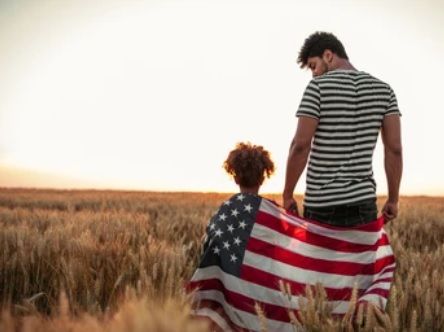 Mark Van der Veen offers some of the most analytical and insightful writings on politics. He regularly opines on the motives and political calculations of politicians and candidates, and whether or not their strategy will work. Van der Veen offers a contrast to many on this list by sticking mainly to a fact-based style of writing that is generally combative with opposing ideologies.