The Capitol Attacker Is Louis Farrakhan Supporter, Identified As Noah Green – He Left A Letter On His Facebook Page (Images)
The driver who killed a US Capitol cop before he was gunned down by police is a Nation of Islam devotee from Indiana, according to reports and his social media.
Noah Green, 25, who may have been living in Virginia, described himself as a "Follower of Farrakhan" on his Facebook page, in reference to Nation of Islam leader Louis Farrakhan.
His account was taken down but we have some screenshots.
Below you can view his Facebook posts:

Statement from Facebook after Capitol attacker's social media scrubbed


This doesn't fit the mainstream media narrative and every mainstream media decided to stay silent on Noah's connection with Farrakhan.
Some lefties journalists even decided to call the attacker a Trump supporter.
Images below:

Here's image from Noah at the Capitol:
Green's car crashed into a security barrier near the building located on Constitution Avenue.
Noah rammed the barrier on the Senate side and exited the vehicle.
Capitol Police shot dead the Green after he jumped out of the car and lunged at them with a knife, Acting Chief Yogananda Pittman told reporters.
Two Capitol Police officers were wounded in the attack, and Fox News is reporting one of the officers has died.
The Washington Metropolitan Police Chief Robert Contee indicated that a terror link was not suspected at this stage.
"It does not appear to be terrorism-related, but obviously we will continue to investigate," said Contee.
This is yet another attack by an American citizen who as radicalized within the U.S borders. Mosques, Islamic Centers, and public figures like Louis Farrakhan pray on the weak and young turning them into their on Jihadists.
The mainstream media won't report on this. The police will not call it what it is. Noah Green's own facebook page proves that this is yet another domestic terror attack by the hands of Radical Islam.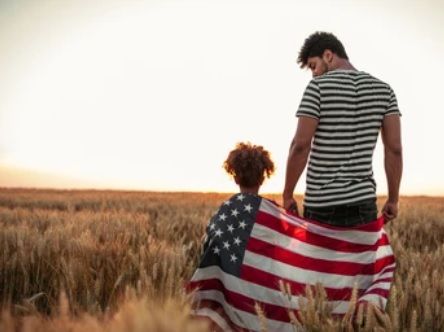 Mark Van der Veen offers some of the most analytical and insightful writings on politics. He regularly opines on the motives and political calculations of politicians and candidates, and whether or not their strategy will work. Van der Veen offers a contrast to many on this list by sticking mainly to a fact-based style of writing that is generally combative with opposing ideologies.