Screenshot: Kentucky Had The Same Problem As PA With "Votes Getting Flipped" Early In The Governor's Race – Here Are The Details
Democrats saw a successful Election Night on Tuesday, scoring wins in a number of competitive contests.
In deep-red Kentucky, Democratic Gov. Andy Beshear sailed to reelection, while in Virginia Democrats flipped control of the House of Delegates and maintained control of the state Senate.
In Kentucky Republicans voted in the GOP AG and SOS by 17%- 22% but still decided to vote for the Democrat governor.
Remember in PA where votes were swapped? Well it seems this was happening in Kentucky during early voting FOR THE GOVERNORS RACE.
Please compare the 3 KY race maps and the huge differences in the Governors race alone.
Here's what the Republicans of Ohio County, Kentucky wrote:
FYI…
"Do Not Vote Straight Republican Ticket, manually fill in each box for your choice of candidate.

Some Elections News from Berea Folk Center on Thursday and Friday.

🔹Thursday if you voted straight ticket it picked the opposite Governor choice than the rest of the party. This is a huge problem.

🔹Friday the scanners didn't work and the ID had to be put in manually causing a backup.

I would caution you to pay close attention to your votes. I would suggest voting for each candidate individually rather than straight ticket. Check your choices before finalizing your ballot."
Notice that this post says that only the Governor's race was being switched when a voter selected the straight Republican ticket?
This wasn't the only issue in Kentucky!
Officials are refuting online claims that a gas leak at one polling place in Kentucky's largest county was election rigging that helped Democratic Gov. Andy Beshear win reelection.
The claims amassed thousands of shares on social media Tuesday after reports of a gas leak at Highland Baptist Church in Louisville caused polls there to close for about 30 minutes while Louisville Gas & Electric investigated the issue. The delay prompted a judge to extend voting at the church until 6:30 p.m. instead of 6 p.m. EST.
Social media users questioned whether the gas leak was real and insinuated that extended voting hours in a Democratic county gave Beshear the votes he needed to win.
The delay was prompted by a legitimate report of gas emitting from a stove in the church, said Chris Whelan, a spokesperson for Louisville Gas & Electric. Gas was detected, but not at hazardous levels, she said. The stove was turned off and it dissipated.
"This was a legitimate instance of a gas leak so any claims otherwise, we just think are patently absurd," said Erran Huber, a spokesperson for the Jefferson County Clerk's Office.
Huber added that only one voter came to cast a ballot between 6 and 6:30 p.m. at either of the two polling places in the county where a judge extended voting hours. The other polling place, an elementary school, was temporarily shut down Tuesday morning because of a police pursuit.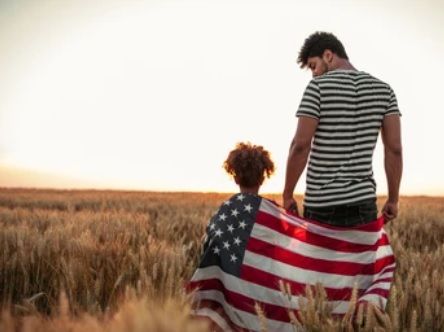 Mark Van der Veen offers some of the most analytical and insightful writings on politics. He regularly opines on the motives and political calculations of politicians and candidates, and whether or not their strategy will work. Van der Veen offers a contrast to many on this list by sticking mainly to a fact-based style of writing that is generally combative with opposing ideologies.