Teacher Yells At A Skinny Vaccinated Student For Not Wearing A Mask And Calls Him A Jerk
A video shared on social media that has been filmed at Poynette High School showed a teacher yelling at a student and saying the teen could still spread COVID-19 even though he was vaccinated. The teacher can be heard calling the student a "dink," "jerk" and "dummy" throughout the video.
"I don't care if you're vaccinated, you little dink," the teacher told the student in the video. "I don't want to get sick and die. There's other people you can infect just because you're vaccinated. You know what? You're not a special person around here.
"You should hear about how everyone talks about you around here. You're a jerk. You're a jerk. And you need to have respect for other people in your life. You're not a big man on campus, quit walking around here like you have a stick up your butt."
Video below:
I'm so sick of teacher worship.

A good portion of teachers are shitty union hacks who push their radically far left agendas instead of educating kids, while complaining how hard they have it working 10 months a year with every holiday off.

— John Cardillo (@johncardillo) May 14, 2021
It seems that the teacher received instant karma, as soon as the video was shared on social media District Administrator Matthew Shappell decided to place her on leave.
He posted this on Facebook:
Dear Families,
The School District of Poynette is aware of an incident that occurred today, May 11th, involving a teacher and student at the Poynette High School. The District is initiating an investigation and the teacher involved has been put on administrative leave pending the outcome of the investigation. The District contacted the parents and we are taking steps to provide the appropriate support for the student involved.
Thank you,
Matthew Shappell
District Administrator
What do you think?
Scroll down and leave your comment below.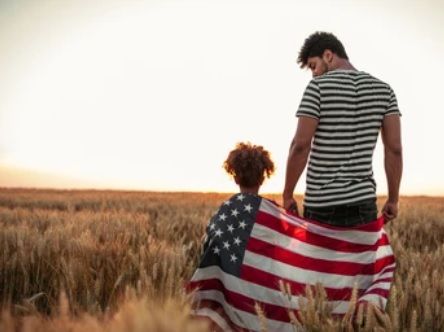 Mark Van der Veen offers some of the most analytical and insightful writings on politics. He regularly opines on the motives and political calculations of politicians and candidates, and whether or not their strategy will work. Van der Veen offers a contrast to many on this list by sticking mainly to a fact-based style of writing that is generally combative with opposing ideologies.