Leaked Video: One Of The RINOs That's Keeping Jordan From Winning The Speakership Was Recorded Partying With The Dems At The White House Last Night
Hardline conservative Jim Jordan pressed ahead with his floundering bid for speaker of the U.S. House of Representatives on Thursday, after his fellow Republicans abandoned a backup plan to allow the leaderless chamber to resume business.
The House will hold a third speaker vote when it opens for business at 10:00 ET (1400 GMT) on Friday, his spokesperson Russell Dye said. Jordan has come up short in two votes already.
"I'm still running for speaker and I plan to go to the floor and get the votes and win this race," Jordan told reporters earlier in the day.
Jordan met with some of the 22 fellow Republicans who have voted against him, but he did not appear to change any minds.
"We all told him that we're solid no's. That was the discussion," Republican Representative Vern Buchanan told reporters. "Now he's got a decision to make."
Maybe a leaked video from yesterday can explain why he's a hard no for Jim Jordan!
Video of Buchanan bowling at the Biden White House went viral on social media:
Buchanan and other members that opposed Jordan's bid for Speaker met with the Ohio congressman on Thursday night. He reportedly is still against Jordan's bid for Speaker. Buchanan voted for Rep. Byron Donalds (R-FL) for Speaker of the House.
Buchanan voted for Jordan in the first round for Speaker.
He wrote on Monday about the need to move forward in his initial vote for Jordan:
Just received a call from @Jim_Jordan and had a very productive conservation. I informed him that I will be offering my support on the House floor. While I have always said that Jim is a good friend, I am deeply frustrated by the way this process has played out.
However, I believe the future and immediate well-being and security of our country is too important and the need for Republicans to move forward united is greater than ever.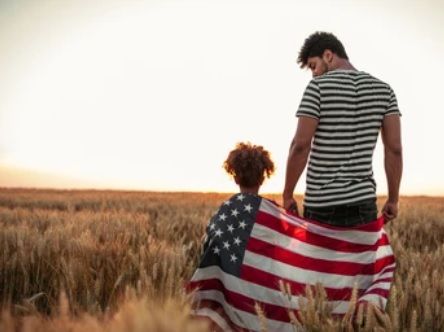 Mark Van der Veen offers some of the most analytical and insightful writings on politics. He regularly opines on the motives and political calculations of politicians and candidates, and whether or not their strategy will work. Van der Veen offers a contrast to many on this list by sticking mainly to a fact-based style of writing that is generally combative with opposing ideologies.