Justice Served – Robbery Suspects Pick Car Of Rare Philly Concealed Carry Permit Holder, One Dies
A man in Philadelphia allegedly shot three men and killed one from his house while they were attempting to steal his car Tuesday morning.
The victim of the robbery allegedly had a license to carry a firearm and shot the three men while they were trying to take his car, according to Philadelphia Police. Police have characterized the incident as a "robbery/attempted carjacking."
The trio tried to flee in a gray Honda Accord, but it crashed into a school bus. Two of the thieves fled, but the third one was pronounced dead after being taken to a local hospital, the report said.
The shooting victim was identified as Satario Natividad, 51, by grieving relatives who demanded charges for the gunman, who was questioned by homicide detectives.
He did not have to come out and shoot him," one of Natividad's lifelong friends, Tanya Dunn, told the paper.
"It was a car! All he had to do is call the police. … You don't shoot someone out in the street over a car."
Photos below:
Police recovered a firearm in the vehicle with the suspects, according to a police report obtained by the Daily Caller.
After the suspects escaped in a different car, they crashed into a school bus heading in the opposite direction, CBS Philadelphia reported.
One of the suspects who was shot was taken to Penn Presbyterian Medical Center where medical professionals pronounced him dead, reported CBS Philadelphia. The man who shot the suspects was not hurt in the incident.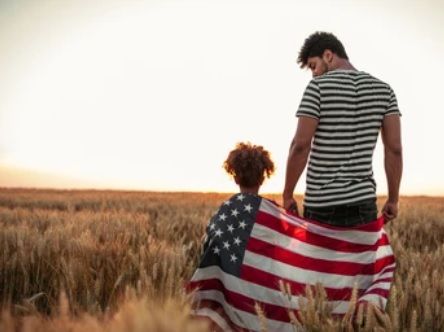 Mark Van der Veen offers some of the most analytical and insightful writings on politics. He regularly opines on the motives and political calculations of politicians and candidates, and whether or not their strategy will work. Van der Veen offers a contrast to many on this list by sticking mainly to a fact-based style of writing that is generally combative with opposing ideologies.