Just When You Think It Can't Get Any Worse – Jill Push Eternally Confused Joe Biden Off Stage (Video)
We thought that yesterday was the biggest embarrassment for Joe Biden, but we were wrong!
Yesterday as US President Joe Biden celebrated the Americans with Disabilities Act marking Disability Pride Month at the White House on Wednesday, he was seen looking confused after his speech in the Rose Garden.
US first lady Dr. Jill Biden was then seen guiding him, holding his hand, and showing the way. "You go down this way," Jill was heard saying pointing to the stairs while Joe Biden looked confused.
The video from the event was widely shared on social media just one day after Joe Biden mistakenly asked in a speech in Washington if the late congresswoman Jackie Walorski was in attendance for the event. Jackie Walorski died in a car accident in August.
Watch the video here:
NOW – Jill to Joe Biden: "You go down this way."pic.twitter.com/oOlys2oLW4

— Disclose.tv (@disclosetv) September 28, 2022
Today was even worse!
Joe and Jill Biden hosted a reception to celebrate the Jewish New Year.
Biden delivered brief remarks before exiting stage left.
But he got lost and needed a push from Dr. Jill.
VIDEO:
It seems that Jill lost her patience and things are not looking good for Joe!
FEMA Administrator Deanne Criswell also attempted to redirect Joe Biden as he wandered away but she wasn't allowed to push him around.
Video below:
"Mr. President………?" pic.twitter.com/DOdTltF6g1

— RNC Research (@RNCResearch) September 29, 2022
That was not as bad as repeatedly asking where a dead person is, as he did on Wednesday, but it's still pretty bad.
(This post may contain disputed claims. We make no assertions as to the validity of the information presented by our Opinion Columnist. This is an opinion article, and this post should be treated as such. Enjoy.)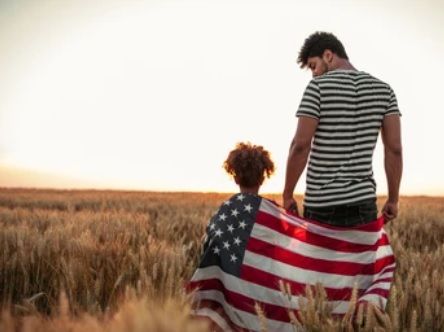 Mark Van der Veen offers some of the most analytical and insightful writings on politics. He regularly opines on the motives and political calculations of politicians and candidates, and whether or not their strategy will work. Van der Veen offers a contrast to many on this list by sticking mainly to a fact-based style of writing that is generally combative with opposing ideologies.