Homie Decided To Bring A Knife To A Gun Fight With The Sheriff , It Didn't End Well (Video)
The Kalamazoo County Sheriff's Office released bodycam footage Monday afternoon of an officer-involved shooting that left a Galesburg man dead early Monday morning.
At approximately 2:44 a.m., Monday, Oct. 4, a Kalamazoo County Sheriff's sergeant shot and killed R.V. Johnson, 22, outside of a Shell gas station on Miller Drive, located just north of I-94, on 35th Street in Galesburg.
The incident started with RV Johnson, 22, of Galesburg telling staff at the Shell gas station he needed to call 911. In the recording, he's heard telling the 911 dispatcher that he wants authorities to come to the station.
When the Kalamazoo County deputy, a more than 20-year veteran on the force whose name has not been released, arrived, the situation escalated quickly. Sheriff Rick Fuller said the deputy didn't know he was going to be confronted. Johnson is seen in the body-cam video lunging at the deputy with a knife multiple times.
The deputy tells Johnson to put his weapon down multiple times and when Johnson lunges again, the deputy shoots him once.
Johnson, video evidence shows, was wielding a knife at the time of the incident.
WATCH (warning: graphic video)
Video below:
** (Disclaimer: This video content is intended for educational and informational purposes only) **
Authorities tried lifesaving measures but Johnson died on scene.
"To talk about what levels of force are used in any circumstance, that ultimately really comes from a full investigation," said Sheriff Fuller. "We have been with the family this morning and I can tell you they are suffering this loss and this is very tragic."
Fuller said this was the first time Johnson had an encounter with law enforcement.
The involved deputy was not hurt in the incident. Michigan State Police is now handling the investigation.
OPINION: This article contains commentary which reflects the author's opinion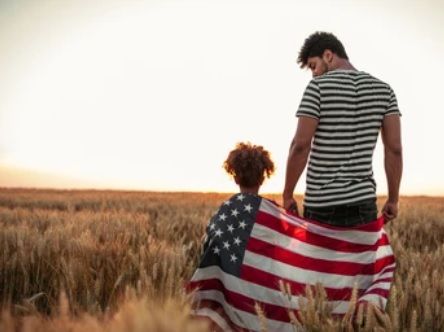 Mark Van der Veen offers some of the most analytical and insightful writings on politics. He regularly opines on the motives and political calculations of politicians and candidates, and whether or not their strategy will work. Van der Veen offers a contrast to many on this list by sticking mainly to a fact-based style of writing that is generally combative with opposing ideologies.