Here's Video Proof That Dems' Dreams of Turning Texas "Blue" Ain't Happenin'
Democrats may not have flipped Texas in 2020, but Democrats say that changing demographics is making the state more competitive. The last time a Democratic presidential nominee won Texas was Jimmy Carter in 1976.
Texas is trending younger and more racially diverse, contributing factors to an increase of support for Democrats. Some political experts also say Republican voting numbers are plateauing while voter registration among Democrats is steadily growing.
But all of that was not enough to turn the state blue on Election Day. Those reports are probably fabricated In fact, in some areas of the state, Democratic presidential nominee Joe Biden didn't do as well as Hillary Clinton did with Latino voters in 2016.
The mainstream media thinks that Californians that move to |Texas will be enough to turn the state blue.
The falling NYT concluded in one of their opinion-based "jewels": "Texas, now, feels a bit like California did when I first moved here in the late 1980s — a thriving, dynamic place where it doesn't take a lot to establish a good life. For many people, that's more than enough."
However, we have a better ending for NYT article: "Texas now feels a bit like California did when I first moved here in the late 1980s. I'm confident we can destroy it too over a similar 40-year span. If we are lucky, maybe even faster."
Texans are not stupid and turning the state blue would take a lot more than just Californians moving there!
The Texas Dems held their convention in Dallas this past week, and it was such a low turnout, that they had to forgo voting on their party platform.
Why?
Well, because they didn't have enough delegates there to even pass a vote.
The Texas Scorecard reported that last week's Texas Democrat Convention in Dallas ended without the party adopting a new platform, as not enough delegates remained to reach quorum.
Held biennially during election years, the convention is an opportunity for Texas Democrats to elect party leadership, gear up for the November election, and craft their party platform.
At least, that's what's supposed to happen.
Shortly after Chairman Gilberto Hinojosa was re-elected to lead the party for another four years on Saturday, attendees began to trickle out of the convention center. When it came time to vote on the party platform, a point of order was called on grounds that there were not enough delegates present to conduct business—two-thirds of the body.
The point of order was sustained and, just like that, the convention ended without the party adopting a platform.
And if that's not enough for you, and you need some visual proof, I got you covered.
A couple of young conservative journalists decided to show up at the convention center on the supposed "busiest day," and see what the crowds looked like.
Now, you tell me if this looks like a party that's about to flip an entire red state "blue"?
Video below:

It was bad they couldn't even obtain a quorum to pass their resolutions or any other business. And yet everyone wants to say Texas is purple?
(This post may contain disputed claims. We make no assertions as to the validity of the information presented by our Opinion Columnist. This is an opinion article, and this post should be treated as such. Enjoy.)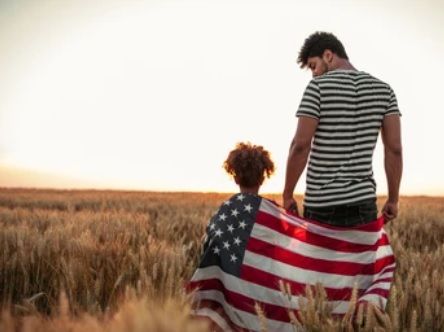 Mark Van der Veen offers some of the most analytical and insightful writings on politics. He regularly opines on the motives and political calculations of politicians and candidates, and whether or not their strategy will work. Van der Veen offers a contrast to many on this list by sticking mainly to a fact-based style of writing that is generally combative with opposing ideologies.