Dude Shoots Man For Beating The Snot Out Of Him – People Are Claiming This Was Self-Defense (Video)
O-Block member and rapper ARoy was shot and killed following a fight where he got the best of his would-be assailant. Video from Facebook Live showed ARoy and a few other people were fighting in what appears to be the O-Block apartment complex in Chicago.
Aroy, whose real name is James Johnson, can be seen in the video beating up his would-be assailant then walking away. Moments later, the guy beat up by Aroy pulls out a gun and shoots him several times, killing him.
People are claiming this was self-defense and even the locals attacked the girl that recorded the shooting!
WATCH (warning: graphic video)
Video below:

** (Disclaimer: This video content is intended for educational and informational purposes only) **
This is a video of the woman getting jumped by other females for recording the shooting and posting it:
https://twitter.com/zerosum24/status/1470705053963067399
The woman who recorded the shooting and the victim:

Our verdict is that this isn't self-defense and in a state like Illinois this guy will go to prison for sure.
The sad part is all this probably was over nothing serious and the incident ends up with one dead and one going to prison.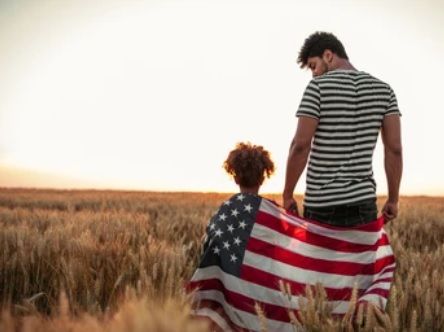 Mark Van der Veen offers some of the most analytical and insightful writings on politics. He regularly opines on the motives and political calculations of politicians and candidates, and whether or not their strategy will work. Van der Veen offers a contrast to many on this list by sticking mainly to a fact-based style of writing that is generally combative with opposing ideologies.