BREAKING: LEAKED Audio Recording of Trump Showing Off CLASSIFIED Files | Fair or Framed?
Another leak of evidence in the Biden Justice Department's classified documents case against President Trump took place on Monday with CNN airing a July 2021 recording of Trump talking about attack plans on Iran drawn up by Gen. Milley while waving a sheaf of papers. In the recording, Trump can be heard getting in a dig about Hillary Clinton and Anthony Weiner regarding her private email server scandal. Descriptions of the tape were previously leaked to CNN.
The special counsel's indictment alleges that Trump showed classified documents about the plan of attack on Iran to four unauthorized people.
The new details will play a critical role in Trump's indictment of the 'mishandling of classified information'
Special Counsel Jack Smith has made the audio recording part of his Espionage Act case against Trump.
The recording obtained by CNN begins with Trump claiming "these are bad sick people," while his staffer claims there had been a "coup" against Trump.
The audio, was initially obtained by federal prosecutors investigating Trump's handling of classified documents. CNN reported on the existence of the audio late last month and that it was a key piece of evidence in special counsel Jack Smith's case against Trump. A partial transcript of the audio was in the unsealed indictment against Trump, who pleaded not guilty earlier this month.
The 2-minute recording appears to capture Trump discussing documents that detail a potential attack on Iran.
"Like when Milley is talking about, 'Oh you're going to try to do a coup.' No, they were trying to do that before you even were sworn in," the staffer says, according to the audio.
The next part of the conversation is mostly included in the indictment, though the audio makes clear there are papers shuffling as Trump tells those in attendance he has an example to show.
"He said that I wanted to attack Iran, Isn't it amazing?" Trump says as the sound of papers shuffling can be heard. "I have a big pile of papers, this thing just came up. Look. This was him. They presented me this – this is off the record but – they presented me this. This was him. This was the Defense Department and him."
…"I was just thinking, because we were talking about it. And you know, he said, 'He wanted to attack Iran, and what…,' " Trump says.
Audio below:
While the audio is certain, we don't know if they actually read the documents or if he shared the info in them. He was not intentionally sharing the classified info in the docs with them, which will make the case fairly tough.
I wouldn't be surprised if Trump broke some laws, though my guess is that most Presidents may have done so, albeit intentionally or unintentionally.
At the same time, it's difficult to argue that none of the charges against Trump are politically motivated.
So yes, I think Trump likely broke some laws, but this doesn't mean that politics plays no role in the indictments.
What happens over the next 12 months will definitely shape the next decade for U.S. politics.
Do you agree with my analysis? Do you think Trump is facing EQUITABLE JUSTICE?
OPINION: This article contains commentary which reflects the author's opinion
Reminder: The purpose of the articles that you will find on this website, are to EDUCATE, not to disinform or grow hate and anger!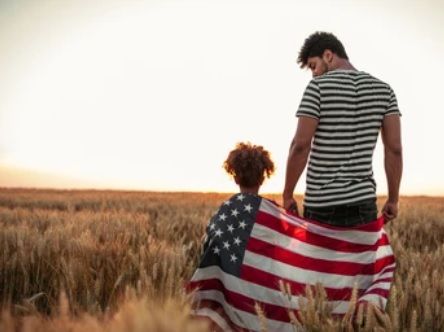 Mark Van der Veen offers some of the most analytical and insightful writings on politics. He regularly opines on the motives and political calculations of politicians and candidates, and whether or not their strategy will work. Van der Veen offers a contrast to many on this list by sticking mainly to a fact-based style of writing that is generally combative with opposing ideologies.