BREAKING: Joe Biden Is Officially Compromised – 'Explosive Emails, Photos And Documents That Are Violating Foreign Lobbying Act And Expose Hunter Biden's Shady Overseas Business Dealings Are Made Public
There were concerns that Devon Archer would not show up to testify before the House Oversight Committee on Monday following the DOJ's intimidation stunt on Saturday.
Devon Archer, Hunter Biden's longtime friend and business associate, is set to appear before the House Oversight Committee on Monday.
Archer is reportedly preparing to tell lawmakers that President Biden met with dozens of Hunter's business associates while he was serving as vice president between 2009 and 2017.
The hearing is not currently listed on the House Oversight Calendar.
Obviously, the Biden Department of Justice is worried that the truth will come out to the American people today. The regime is worried that Archer will spill the beans on the Biden Crime Family, the most corrupt political family in US history.
But Joe Biden has more problems.
DailyMail.com has uncovered evidence of Hunter's overseas business dealings that are violating the anti-foreign lobbying act – with some even involving his father, Joe Biden.
Amid all the shocking messages involving Joe Biden, possibly the most important email of the 154,000 on Hunter's abandoned laptop is the infamous 'big guy' email, suggesting that the president may have been involved in, and set to profit from, an alleged Chinese influence operation
Screenshot below:
A whistleblower claimed he was on a 2012 phone call with then-Vice President Joe and Hunter discussing a Latin American online gambling business.
'With the direct observations I had, it's obvious Joe was participating in the business,' the source said. 'He wasn't passive, he was talking about it. If I had to describe him, he was like a member of the Board of Directors'
DailyMail.com obtained business records, an archive of the gambling website, and emails from Hunter's laptop referencing the South American web gambling operation.
Attorney Jeff Cooper, who was Hunter's business partner in the gambling venture, a Biden family friend and a longtime major donor for the president, was allegedly on the call.
Audio below:
Emails and photos from Hunter's abandoned laptop revealed that Hunter arranged for his Mexican billionaire business partners Carlos Slim and Miguel Alemán Velasco to visit the White House multiple times and even meet his father:
In one February 2016 email, Hunter spelled out a shocking apparent quid pro quo with Interjet airline owner Miguel Aleman Magnani, before flying to Mexico with his business partner Cooper and then-VP Joe on Air Force 2 for a meeting with him.
Hunter orchestrated a meeting between Burisma executive Vadym Pozharskyi (pictured) and his father at a 2015 dinner at Cafe Milano in Washington DC, his laptop emails show:
In 2015 Burisma executive Vadym Pozharskyi wrote to Hunter thanking him for introducing him to his father in DC.
Hunter was promised $10 million by Chinese oil giant CEFC in an energy deal he struck with them in 2017. He and his partners received over $5 million, bank records show.
In a conversation recorded in an audio file on his laptop, Hunter described CEFC secretary general Patrick Ho as the 'f***ing spy chief of China', betraying his knowledge of the company's close links with the Beijing government.
The information above lays out a laundry list of potential foreign influence violations that span China, Russia, Ukraine, Kazakhstan, Mexico, and other Latin American countries.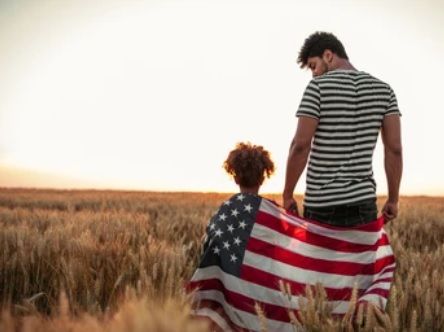 Mark Van der Veen offers some of the most analytical and insightful writings on politics. He regularly opines on the motives and political calculations of politicians and candidates, and whether or not their strategy will work. Van der Veen offers a contrast to many on this list by sticking mainly to a fact-based style of writing that is generally combative with opposing ideologies.