Breaking: Hawaii Gov. Aims to Protect Lahaina's Future by Halting Land Sales With A Bold Move (Video)
State officials say they're aware the move will likely face legal challenges, but plan to move forward anyway to keep opportunistic buyers out.
Hawaii's governor vowed to protect local landowners from being "victimized" by opportunistic buyers when Maui rebuilds from a deadly wildfire that incinerated a historic island community, as schools began reopening.
Gov. Josh Green said Wednesday that he had instructed the state attorney general to work toward a moratorium on land transactions in Lahaina. He acknowledged the move will likely face legal challenges.
"My intention from start to finish is to make sure that no one is victimized from a land grab," Green said at a news conference. "People are right now traumatized. Please do not approach them with an offer to buy their land. Do not approach their families saying they'll be much better off if they make a deal. Because we're not going to allow it."
Video below:
He also said about 2,000 homes and businesses remained without electricity in the area and that those people would also be eligible for services if they are suffering without power.
— What spurred the fires? Right now, it's unclear; authorities say the cause is under investigation
— What is the status of the fires? The county says the fire in centuries-old Lahaina has been 85% contained, while another blaze known as the Upcountry fire has been around 60% contained
— How does the loss of life confirmed so far compare with other U.S. fires? For now, it is the country's deadliest fire in more than 100 years, with officials saying more than 100 people are dead, but the governor says scores of more bodies could be found
— How are search efforts going? The police chief said Monday that crews using cadaver dogs have scoured at least 30% of the search area, with five bodies identified so far
— Why did the fire cause so much destruction so quickly? The governor says the flames on Maui were fueled by dry grass and propelled by strong winds from a passing hurricane, and raced as fast as a mile (1.6 kilometers) every minute in one area
— Did emergency notification services work? Officials failed to activate sirens and instead relied on a series of sometimes confusing social media posts; meanwhile, residents faced power and cellular outages
— An electric utility is facing criticism and a lawsuit for not shutting off the power amid high wind warnings and as dozens of poles began to topple; in what may have been one of multiple ignition sources, a video shows a cable dangling in a charred patch of grass, surrounded by flames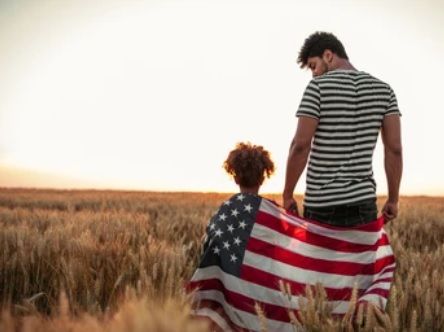 Mark Van der Veen offers some of the most analytical and insightful writings on politics. He regularly opines on the motives and political calculations of politicians and candidates, and whether or not their strategy will work. Van der Veen offers a contrast to many on this list by sticking mainly to a fact-based style of writing that is generally combative with opposing ideologies.