Bowman Essentially Admits He Did It and Made a Stupid Excuse to Avoid Jail Time – Old Photos Come Back to Haunt Him
The Democrats were seeking to avoid the vote on a continuing resolution to avoid a government shutdown on Saturday. They tried to make a move to adjourn the vote.
But they got a little help from a fire alarm that went off in the Cannon Building and forced an evacuation. The incredible thing about that is that Politico and Fox are reporting the person who pulled the fire alarm was Bowman. He was supposedly caught on camera and we now have a reported picture. If he did that to obstruct an official proceeding — the crime that some J6 people were charged with — then he is in deep trouble.


NBC News reports:
"This should not go without punishment," McCarthy said. "I'm gonna have a discussion with the Democratic leader about it. But this should not go without punishment. This is an embarrassment."
Bowman's office acknowledged he pulled the alarm, but suggested it was unintentional.
"Congressman Bowman did not realize he would trigger a building alarm as he was rushing to make an urgent vote," the spokesperson said in a statement. "The Congressman regrets any confusion."
While we wait to see if Rep. Jamaal Bowman's claim that no one is above the law holds and he gets sent to prison for pulling a fire alarm to disrupt a vote in Congress, his office has released a statement saying that he did pull the fire alarm, but did it accidentally and didn't know it would disrupt the vote.
His statement is a desperate attempt to avoid jail time but an old photo that surfaced online could come back to haunt him!
We found these photos of him having class with the NYC fire department two years ago:
I think they told him that this isn't the same thing:
Another jewel from Congressman Bowman:

He knew what he was doing!!! Anybody believe his defense is just biased!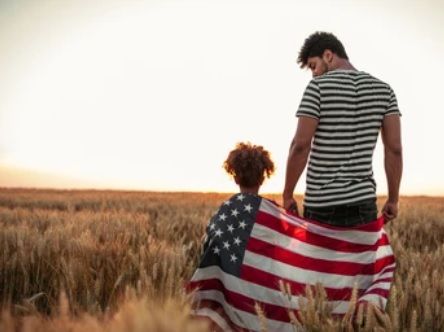 Mark Van der Veen offers some of the most analytical and insightful writings on politics. He regularly opines on the motives and political calculations of politicians and candidates, and whether or not their strategy will work. Van der Veen offers a contrast to many on this list by sticking mainly to a fact-based style of writing that is generally combative with opposing ideologies.