Biden Refused Abbott's Request That He Sign Major Disaster Declarations For 177 Texas Counties But Did Biden's DOE Refused To Allow Texas Power Plants To Operate At 100% Capacity?
Opinion
President Joe Biden declared a major disaster for only 77 of Texas' 254 counties in order to focus on the "hardest hit" parts of the state, White House press secretary Jen Psaki said Sunday.
Biden's disaster declaration, issued last Friday, offers much less than what Texas officials had requested.
Gov. Greg Abbott had asked for a declaration that covered the entire state, as Texans reel from a winter storm that knocked out power and heat across the state, and left millions without safe drinking water.
The declaration Biden signed late Friday covers much of the Texas population, including Dallas and neighboring counties, and the counties that include Houston, San Antonio and Austin. But it falls far short of what Texas officials sought. The assistance can include grants for temporary housing, home repairs, and low-cost loans.
"This partial approval is an important first step," Abbott said on Saturday.
Biden signed it late Friday, after telling reporters earlier that he would do so as soon as the Federal Emergency Management Agency put the request on his desk. The White House and FEMA offered no explanation for withholding the major disaster declaration from the rest of Texas.
"I thank President Biden for his assistance as we respond to impacts of winter weather across our state," Abbott said in a statement. "Texas will continue to work with our federal partners to ensure all eligible Texans have access to the relief they need. The funds provided under the Major Disaster Declaration may provide crucial assistance to Texans as they begin to repair their homes and address property damage."
If President Trump had refused to provide disaster relief for 177 counties the Texas Tribune would be in each county sharing the stories of average Texans struggling to stay warm, feed their families, and pay their bills. Since Biden refused to provide relief: silence.
This news comes after Biden's administration didn't allow Texas power plants to operate at 100% capacity during the polar vortex resulting in massive power outages.
Biden's DOE refused Governor Abbott's request and instead offered to allow certain power generation facilities a waiver if they raised the prices they charged to Texans to more than $1,500/MWh resulting in massive statewide power outages and a failure of the grid.
Images below:
The truth is that the federal government controls how Texas generates electricity – the mix of sources and the capacity of each. The DOE requires that Texas' fossil fuel power generators operate far below their maximum output.
Gov. Abbott knew that if the EPA would allow our natural gas and coal power plants to operate at peak efficiency they could meet 110% of the demand the state faced last week. The EPA refused.
Sadly, Biden's acting EPA chief, David Huizenga, is not an expert at power generation but instead an expert with nuclear waste management. When Gov. Abbott received the EPA's refusal he knew Texas was in trouble and there was nothing he could do about it.
To put the DOE's actions in context their demand that generators sell their additional capacity at $1500/MWh is like telling gas stations they can sell gas to consumers at $1500/gallon – it was a price so high it was basically saying, "no, you can't increase capacity"
While Texas lost much of our renewable supply (wind and solar) Texas natural gas and coal are required to operate at 60% capacity to reduce emissions. They CAN operate at 100% if they get a waiver from the federal government as Abbott requested but Biden refused.
Officially DOE will probably say that they sent a warning that ERCOT does not exceed the amount of generation absolutely needed to restore power and keep Texas homes warm." And that the allegations are unfounded.
In a Feb. 14 letter, ERCOT said that it, "understands the importance of the environmental permits that are at issue. However, in ERCOT's judgment, the loss of power to homes and local businesses … presents a far greater risk to public health and safety than the temporary exceedances of those permit limits."
The Biden administration may be blamed at a later date for leaving two-thirds of the state's counties without an encompassing disaster declaration and attached aid and nothing else.
Fact-checkers denied these rumors as false, "This thread is false," Michael Webber, a professor at the University of Texas at Austin who specializes in energy sources, told us in an email. "DoE did not hinder Texas' response."
They claim that the DOE's Huizenga signed the electric emergency order late on Feb. 14, putting it into effect through Feb. 19. The order permitted power plants to temporarily exceed certain environmental restrictions in order to reach maximum output during times of energy emergency alerts by ERCOT.
In a notice, ERCOT notified market participants of the approval. The request to DOE said that, if an electric-generating unit was unable to produce its maximum output because of an emissions restriction or "other limit in any federal environmental permit," then the operator would be able to bypass those restrictions — but that the "incremental amount of restricted capacity would be offered at a price no lower than $1,500/MWh."
The letter later referred to this pricing as "a separate mechanism to help ensure this capacity is deployed only when absolutely necessary."
Webber, the professor at the University of Texas at Austin, said that cost was a "minimum price" that would ensure plants permitted to bypass environmental restrictions were not given an unfair advantage.
"Emissions controls cost money," he said. "It would be unfair to let some power plants turn off their emissions controls, which lowers their operational costs, and then to use that lower cost to underbid other generators who responsibly left their controls in place."
Ted Kury, director of energy studies for the Public Utility Research Center at the University of Florida, said "when wholesale prices get high, the market operator is actually hoping that this sends a signal to folks to stop using electricity." That works for, say, large companies — but it often ends up being punitive for residential customers.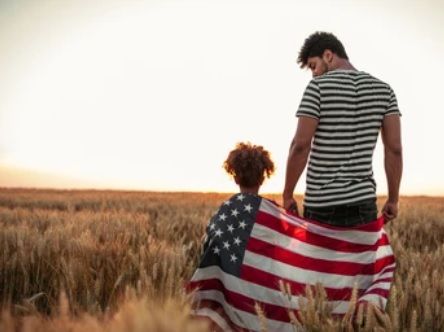 Mark Van der Veen offers some of the most analytical and insightful writings on politics. He regularly opines on the motives and political calculations of politicians and candidates, and whether or not their strategy will work. Van der Veen offers a contrast to many on this list by sticking mainly to a fact-based style of writing that is generally combative with opposing ideologies.